A true gem on the Amalfi Coast, Positano was a delightful spot for a day trip when I was staying in nearby Amalfi. Think of these two villages like Princes William and Harry, with Positano being the more well-known, in-the-lime-light traditional choice for your Amalfi Coast stay, and Amalfi under-the-radar, quietly, keenly, and cooly killing it just to the south. Both amazing in their own right—lady's choice for which tickles your fancy. But back to our heir to the throne, Positano, which today is a sophisticated resort town most known for its fancy hotels with drop dead gorgeous views out to the sea, high-end boutique shopping, and some of the best seafood around. Whether you're popping in for the day or making it your gateway to other area hot spots, Positano is a must-see on any Italy travel bucket list.
Positano Planning Guide
Where to stay: Le Sirenuse
Flight details: Fly into Naples Capodichino International (NAP), then drive to Positano or take a combination of the train/bus
Time of year visited: Fall
Time in Positano: 1 day
Italy itinerary: 1 week in Campania (Amalfi, Capri, Naples, Positano, and Ravello) and 1 week in Tuscany (Florence, Montalcino, Montepulciano, San Gimignano, and Siena) (2 weeks off of work!)
Save this map to use on your Positano trip:
Click the star to the right of the map title
Open the Google Maps app on your smartphone
Click on the three lines in the upper left corner and select "Your Places"
Select "Maps" and the map will be saved there for you to use on your trip. Have fun!
Favorite Moments
To Do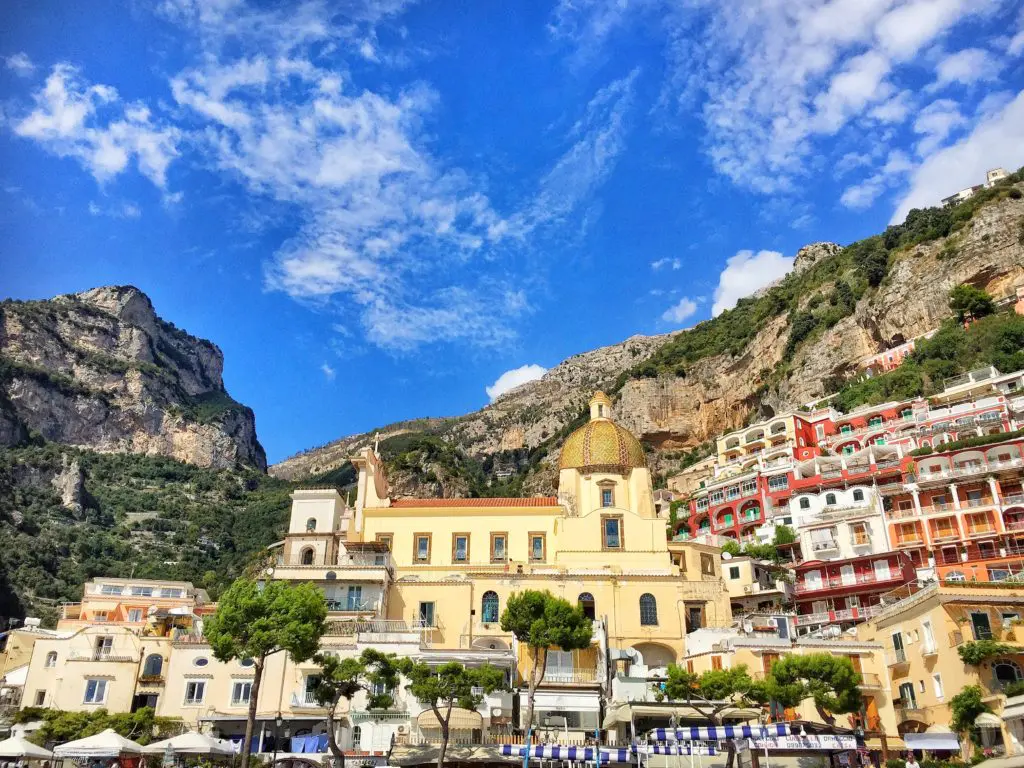 The crown jewel of the Positano coastline is Chiesa di Santa Maria Assunta, with its green and yellow tiled dome. It's the first thing you'll see if you take the ferry from another town, and it should be your first stop.
From there, wind your way through Via dei Mulini, a back walkway, to Hotel Palazzo Murat, an 18th century palace formerly owned by the King of  Naples that was turned into a hotel.
No self-guided tour of Positano is complete without a little shopping in the upscale boutiques along Viale Pasitea. I got one of the most amazing pieces in my jewelry collection at shop called Blitz.
Don't Miss:
Make time to head inside Chiesa di Santa Maria Assunta to view the gold and white arches and altar. And when you're at Hotel Palazzo Murat, spend some time in the unforgettably gorgeous gardens.
Logistics:
Chiesa isn't open to tourists at all hours since it's a functioning church. Make sure to check the schedule before your visit.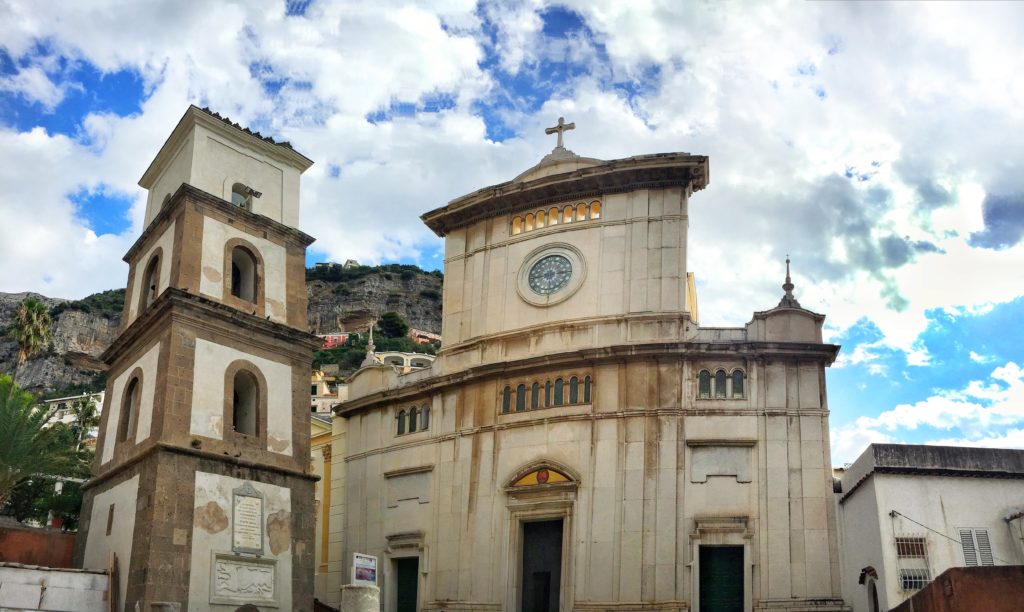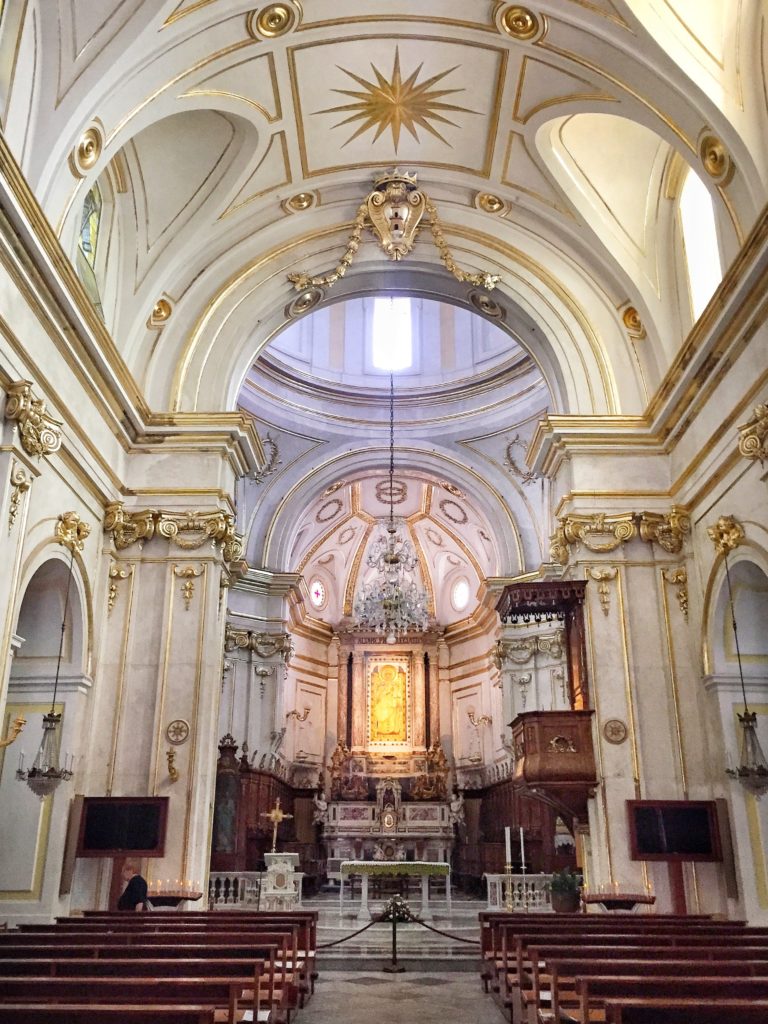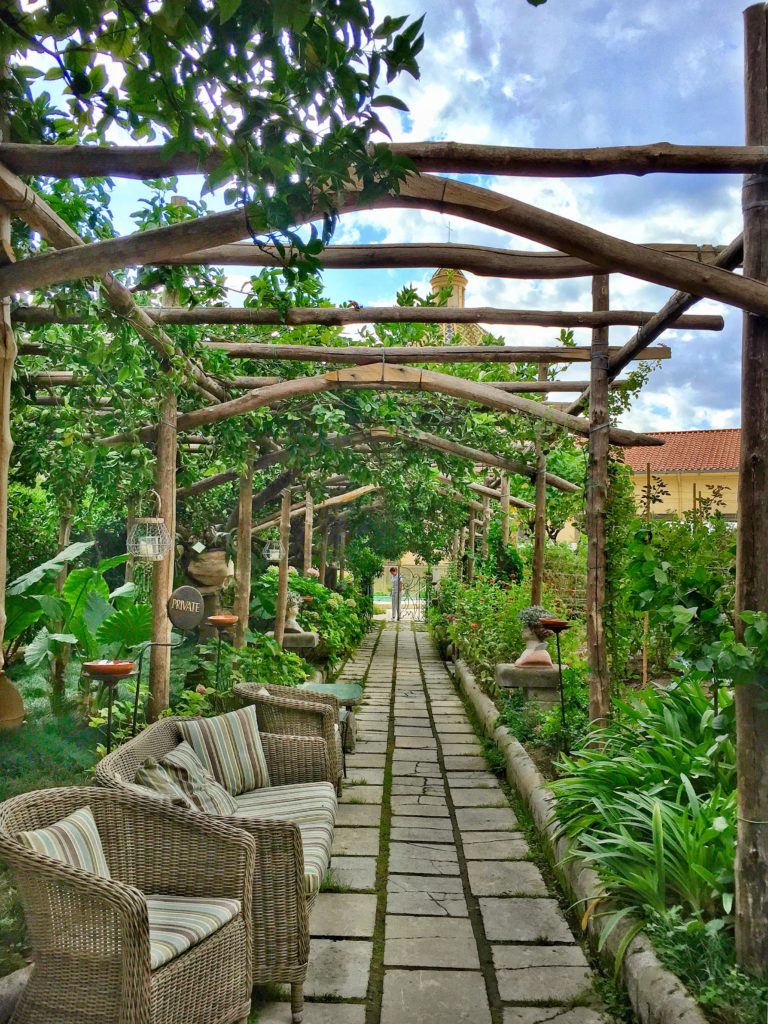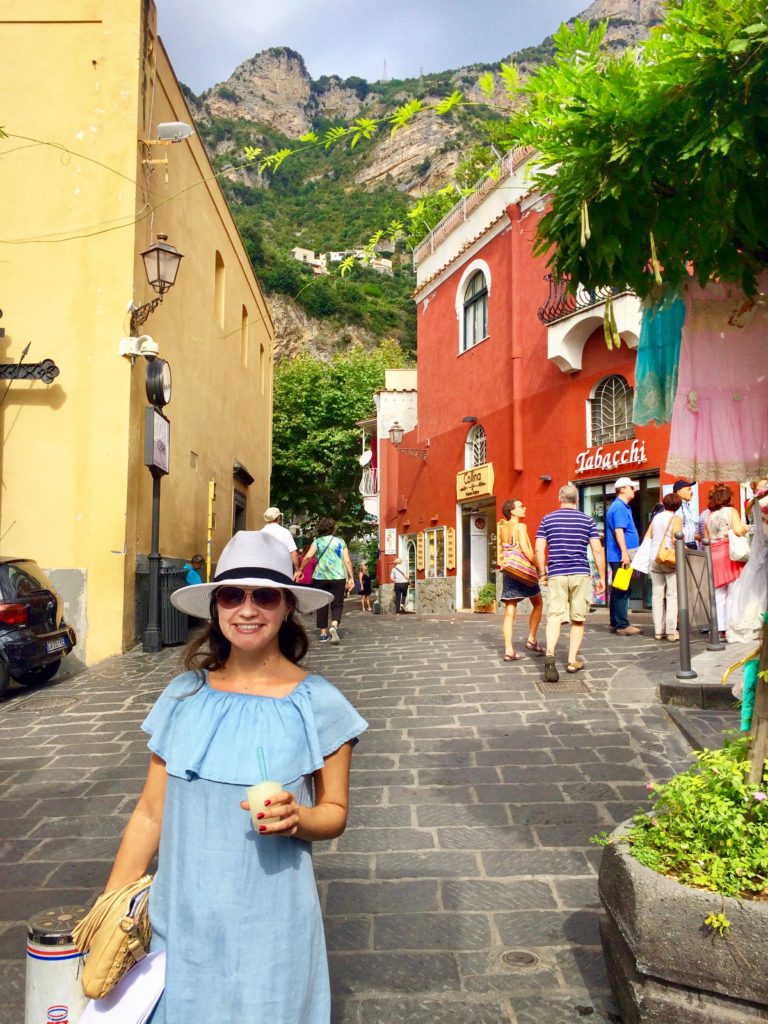 To Eat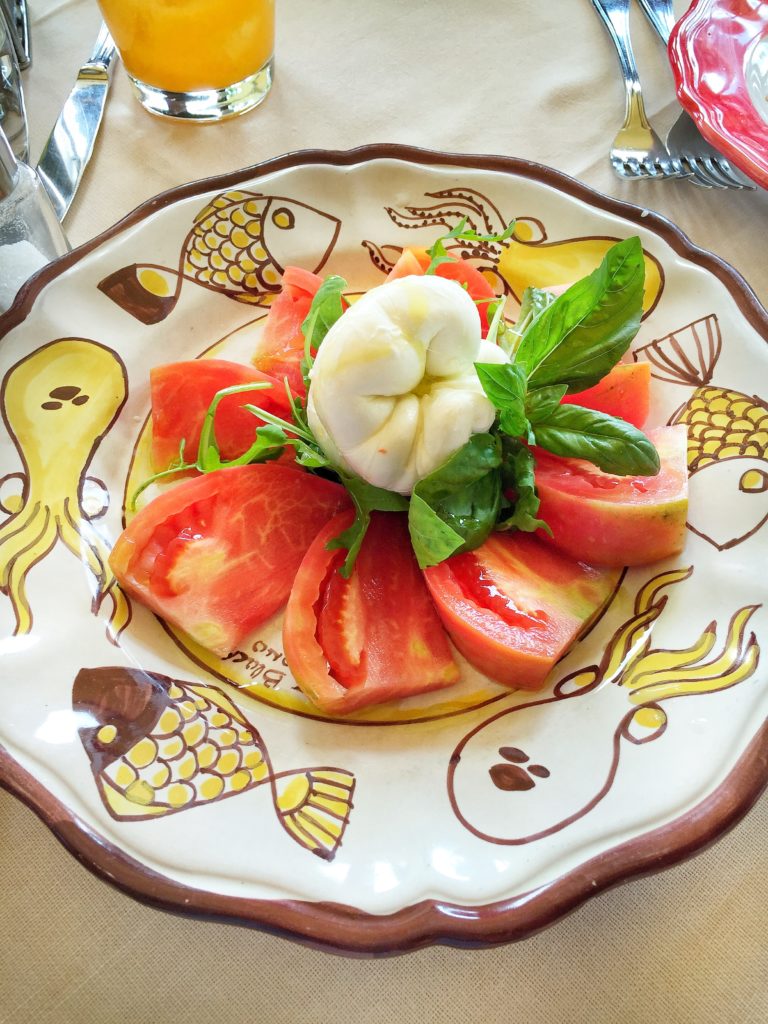 The cuisine in the Campania region of Italy is TO. DIE. FOR. The buttery seafood, the rich pastries, the crisp, lemony wine (don't neglect to taste a local wine—the lemons are grown just up the hill in Ravello)—magnifico!
Don't Miss:
Positano has some of the best dining on the Amalfi Coast in Chez Black, which has been a staple in the area for years and is named for the owner Salvatore "Black" Russo. You really can't beat the location right on the Positano Spiaggia (beach). Many of the tables are outside, so you can enjoy the views while you dine on local delicacies, including sea urchins, their famous fish soup, and the Paccheri pasta with Positanese sauce. No worries if you don't like fish—there are plenty of traditional Italian dishes featuring cheese, bread, pasta, and meat.
When you're ready for something sweet, head up to the patisserie at La Zagara for local faves including lemon delizia and babà, plus wine, coffee drinks, and gelato.
Logistics:
Chez Black is super popular, even with locals, so make a reservation for busy dining times to snag a seat outside.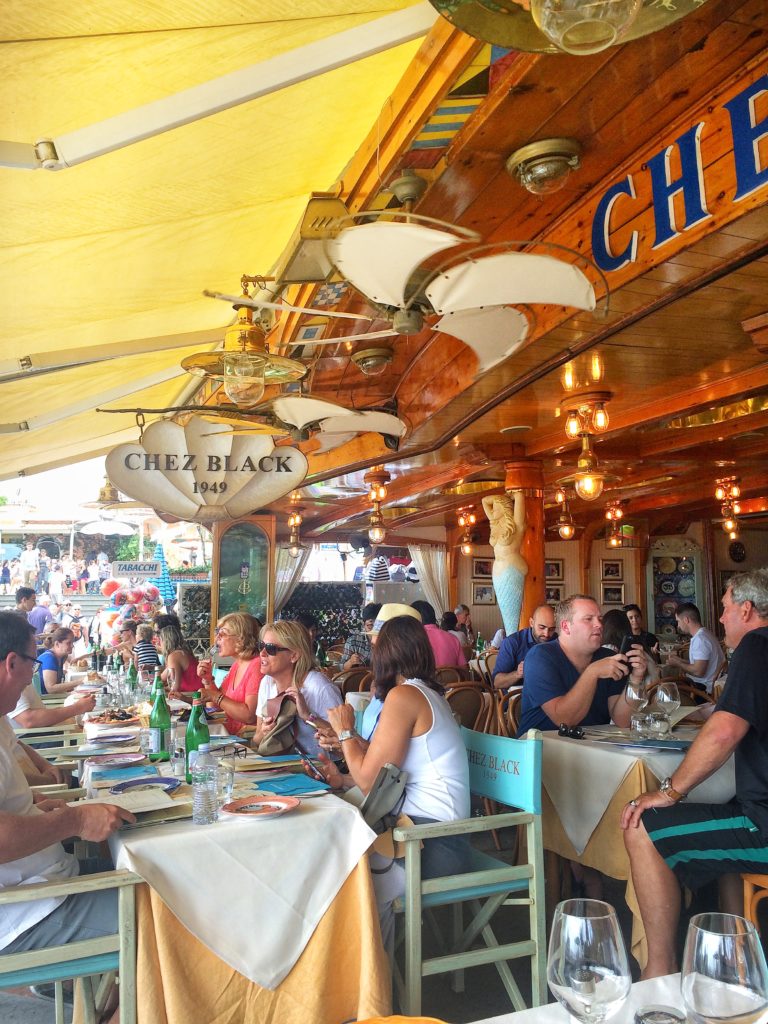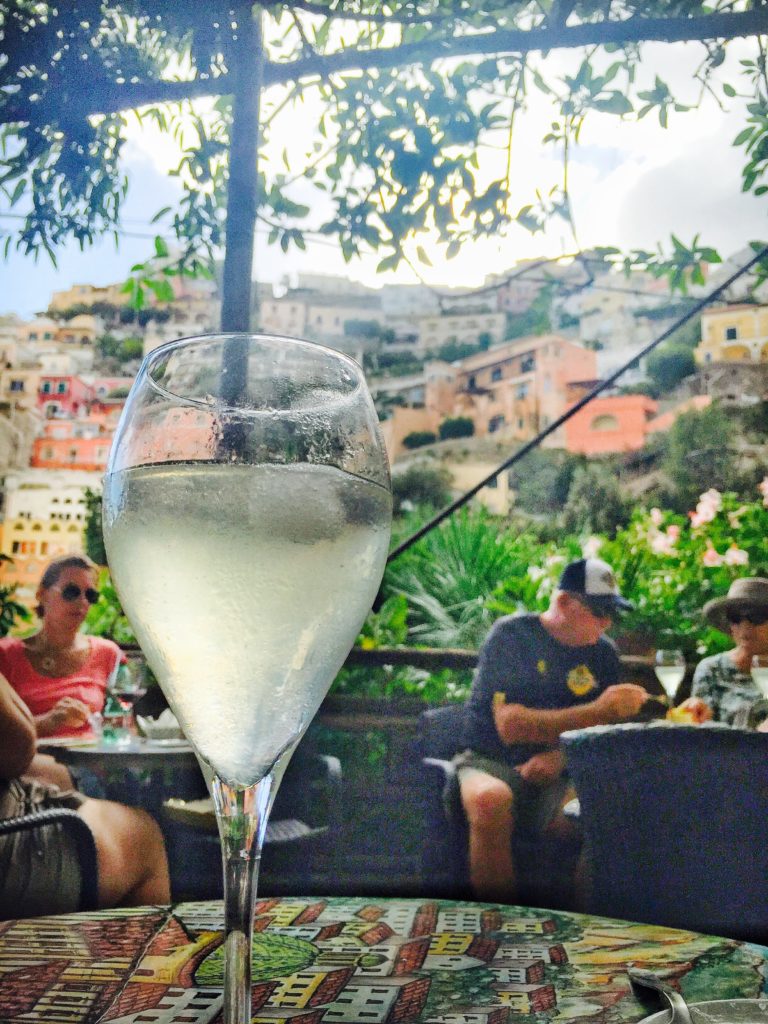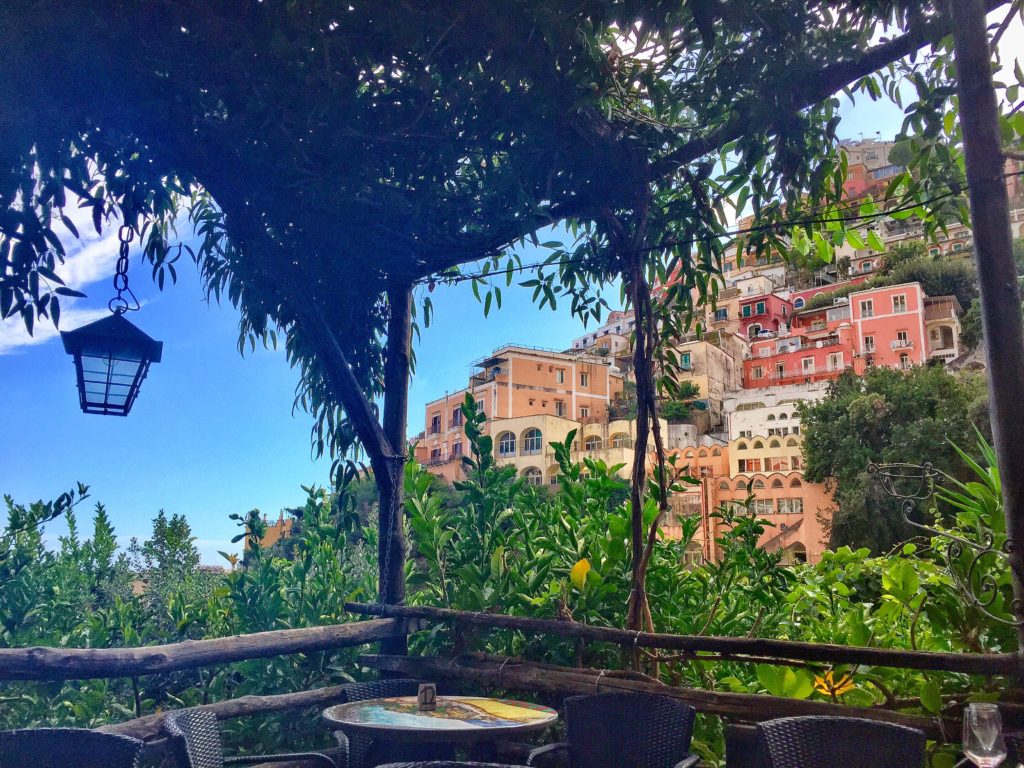 To See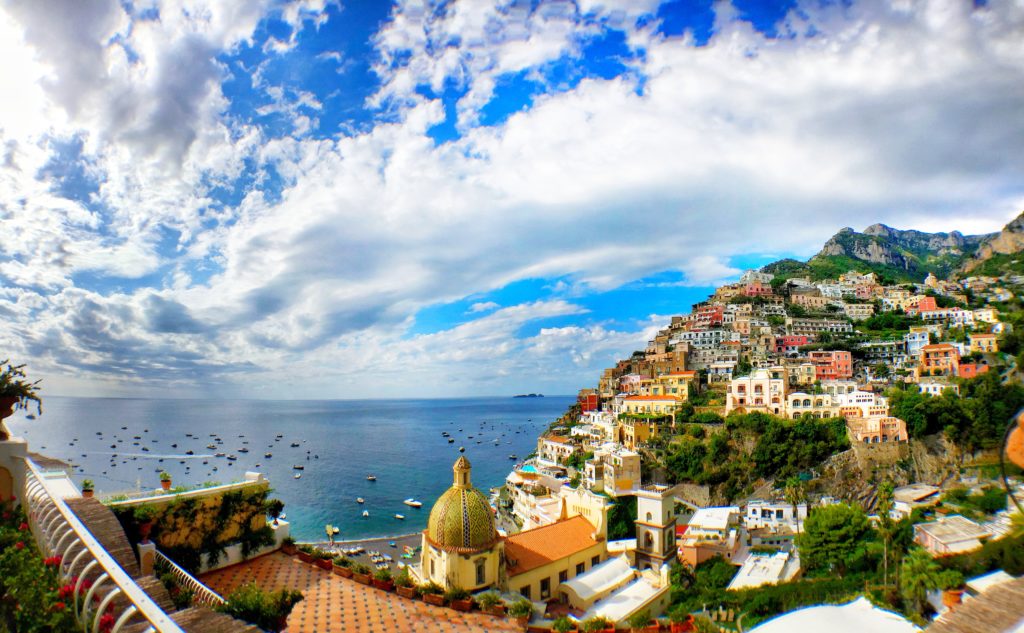 Positano is not short on amazing sweeping views of the Mediterranean. No matter where you are in town, all you have to do is look around, and you will be entranced. The best two views in town are from Le Sirenuse hotel and Hotel Poseidon. Plan to spend time on the decks of each, or better yet, take the semicircle walk around from one to the other by way of Via Cristoforo Colombo to Viale Pasitea. For an off-the-beaten path view, walk along Via Positanesi D'America to Fornillo Beach. You can follow my walking tour by clicking here.