Montreal is such a beautiful cosmopolitan city—a little taste of Europe closer to my home near NYC. I had visited as a teenager, but I have to say that going back as an adult felt like the first time in so many ways. It was so fun to wander the cobblestone streets in Old Montreal, even in the snow, with the trees twinkling from the white lights still adoring them from Christmas. Everything was washed in shining white, and despite the weather, all of the locals cheerfully ventured outside, with their rosy cheeks, barely bundled against the cold—they are hearty Canadians, after all.
Planning Guide
Save this map to use on your trip:
Click the star to the right of the map title
Open the Google Maps app on your smartphone
Click on the three lines in the upper left corner and select "Your Places"
Select "Maps" and the map will be saved there for you to use on your trip. Have fun!
Favorite Moments
Winter Sports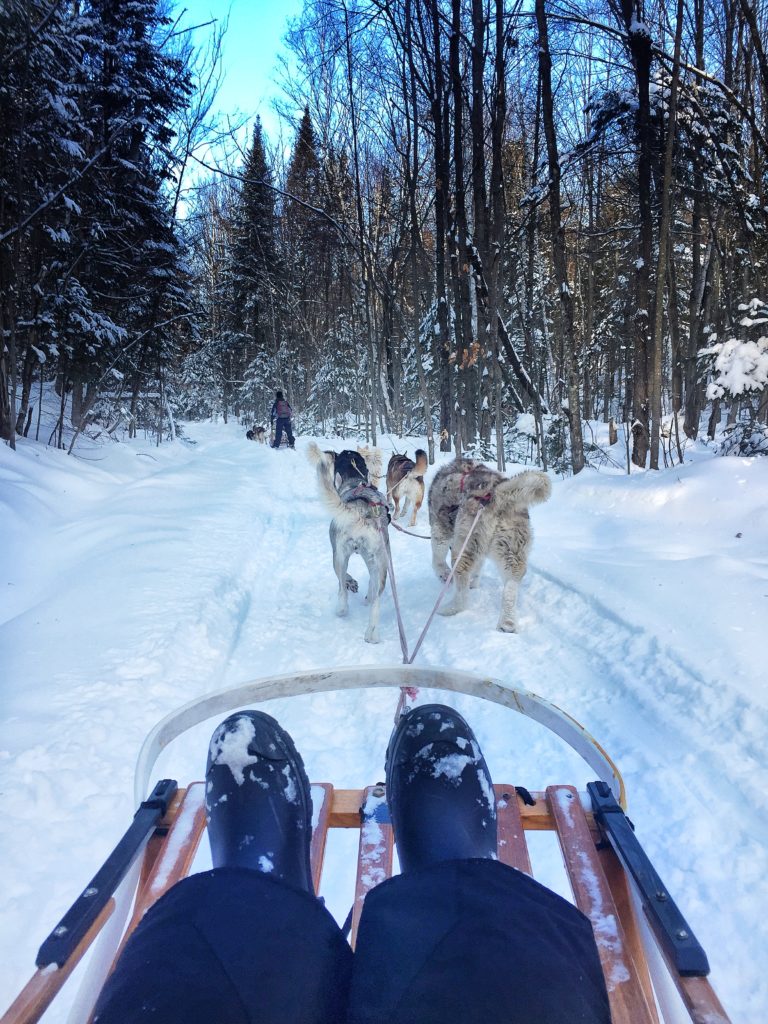 Montreal is a wonderland in the winter. There are hills for sledding, frozen lakes for skating, and mountains for skiing. If you can brave the cold, you're in for some fun.
Don't Miss: My favorite moments of the trip hands down were the two coldest ones—ice skating in La Fontaine Park in the freshly falling snow and dogsledding right outside the city at Kinadapt Outdoor Training and Education Center. It's worth it to do the trip where everyone in your party gets to drive the sled instead of being taken out by an instructor. If you have decent balance and can run about 100 meters uphill, you'll be just fine, but it takes some time to get the hang of it. We were in stitches laughing at ourselves while we figured things out. Don't worry—the guides are used to tourists driving off of the path.
Logistics: You can rent skates at the facility on the lake, which also has storage lockers. They don't include locks so bring your own. Be careful on the ice. This isn't a combed indoor rink, and it's easy to catch an edge and face plant (I know from experience!).
At Kinadapt, the dogs are all super sweet, and the instructors are so kind, but make sure you follow their instructions, so you don't accidentally hurt one of the dogs by hooking the harness incorrectly. The guides will follow you closely to make sure you have it right.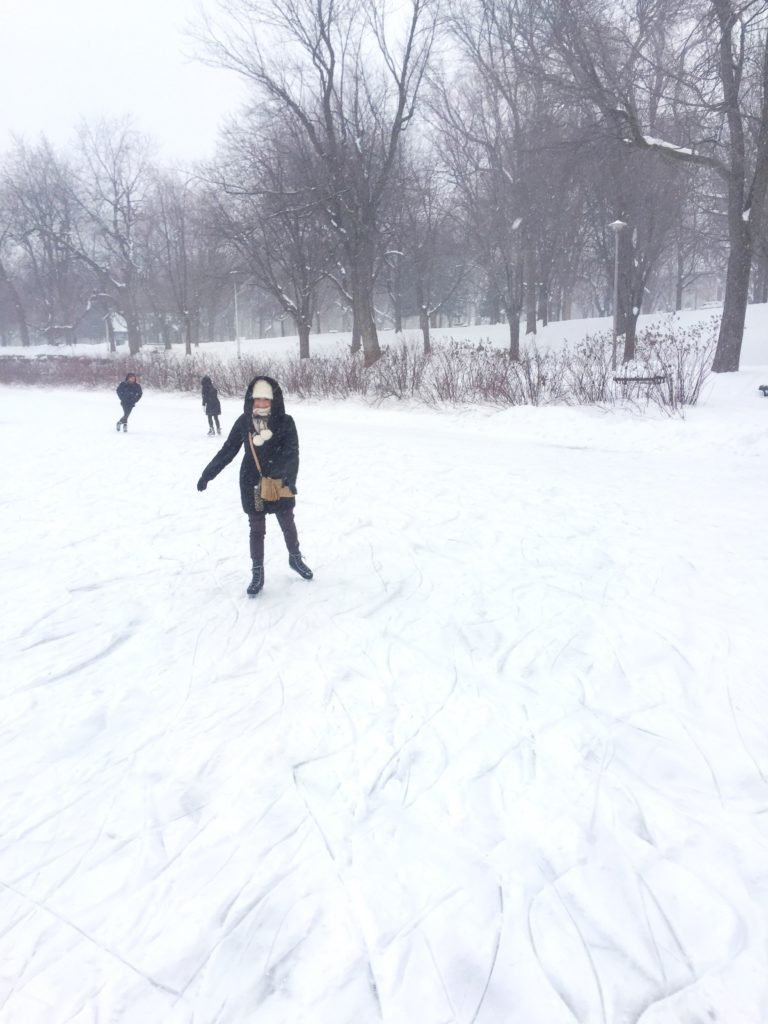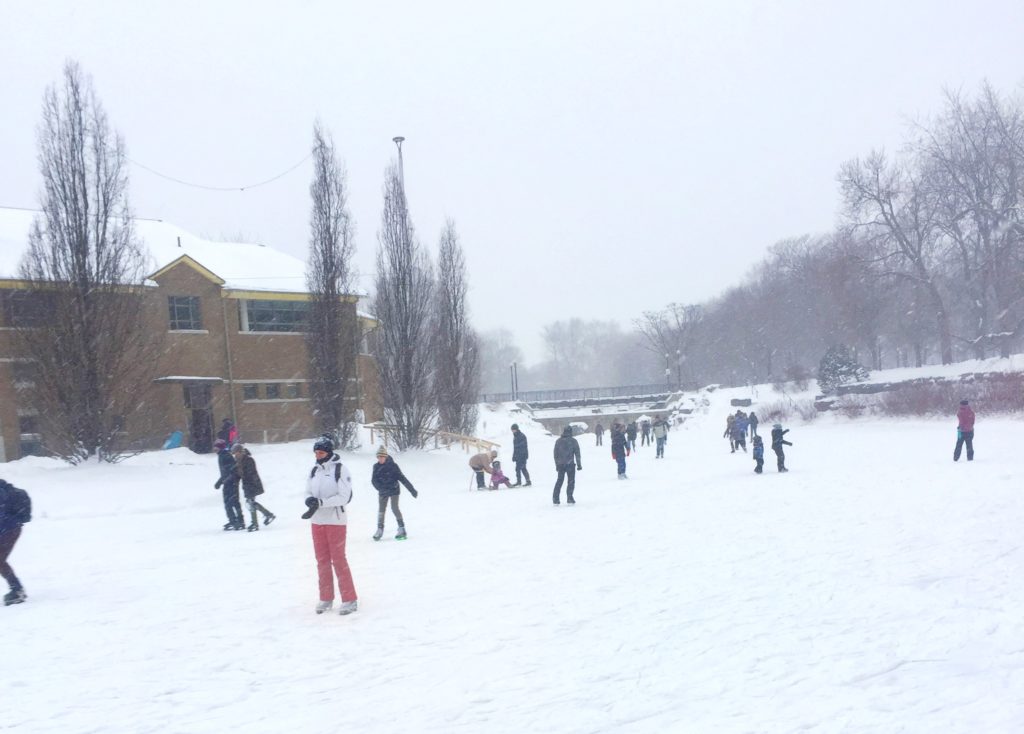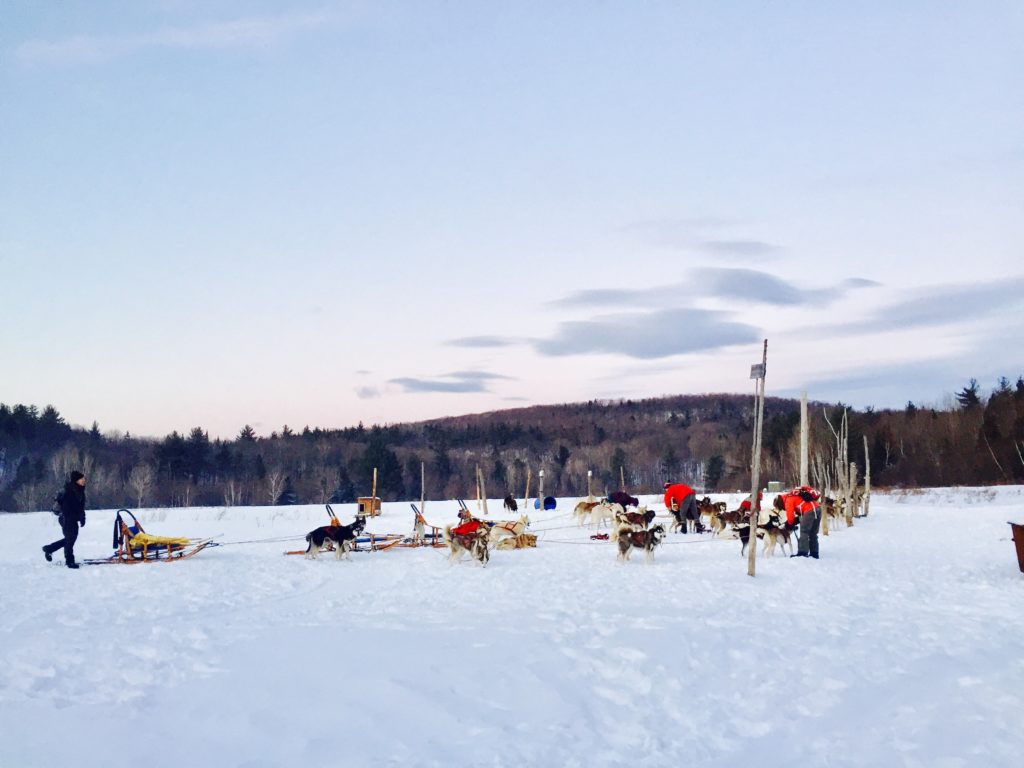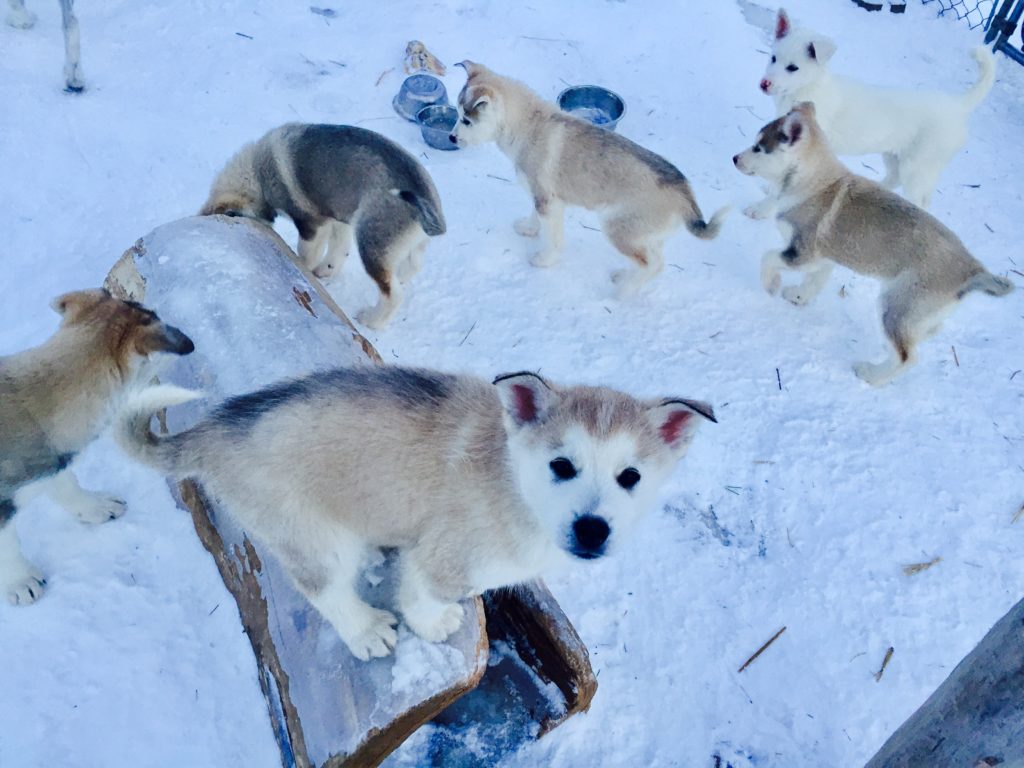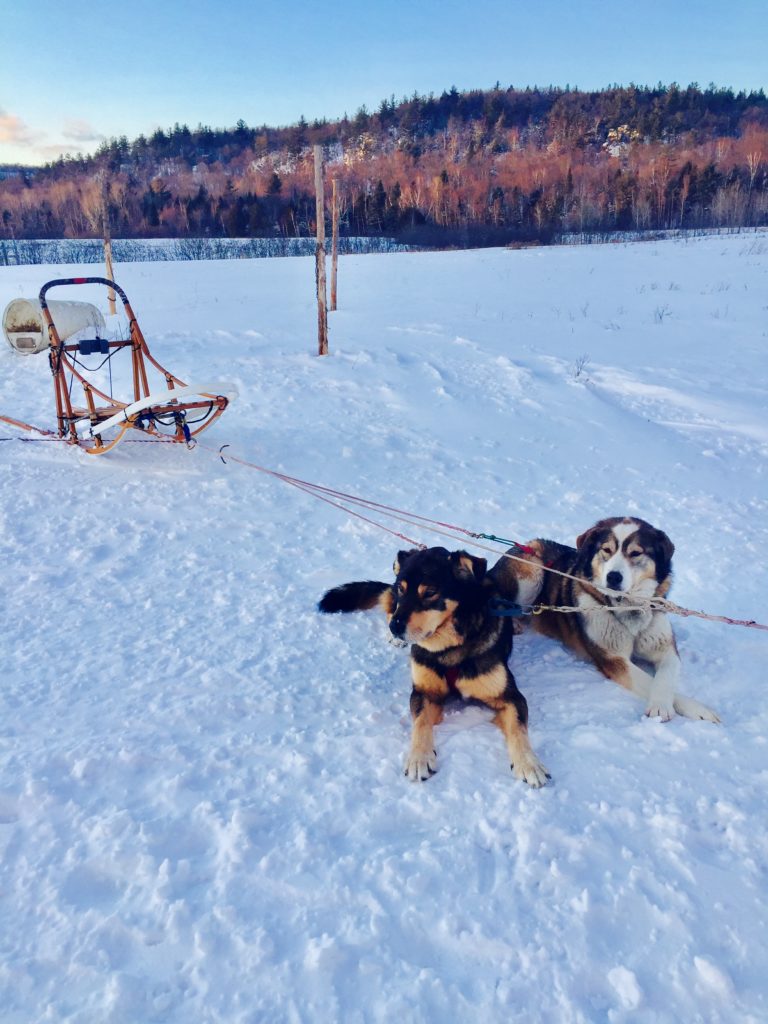 Food Scene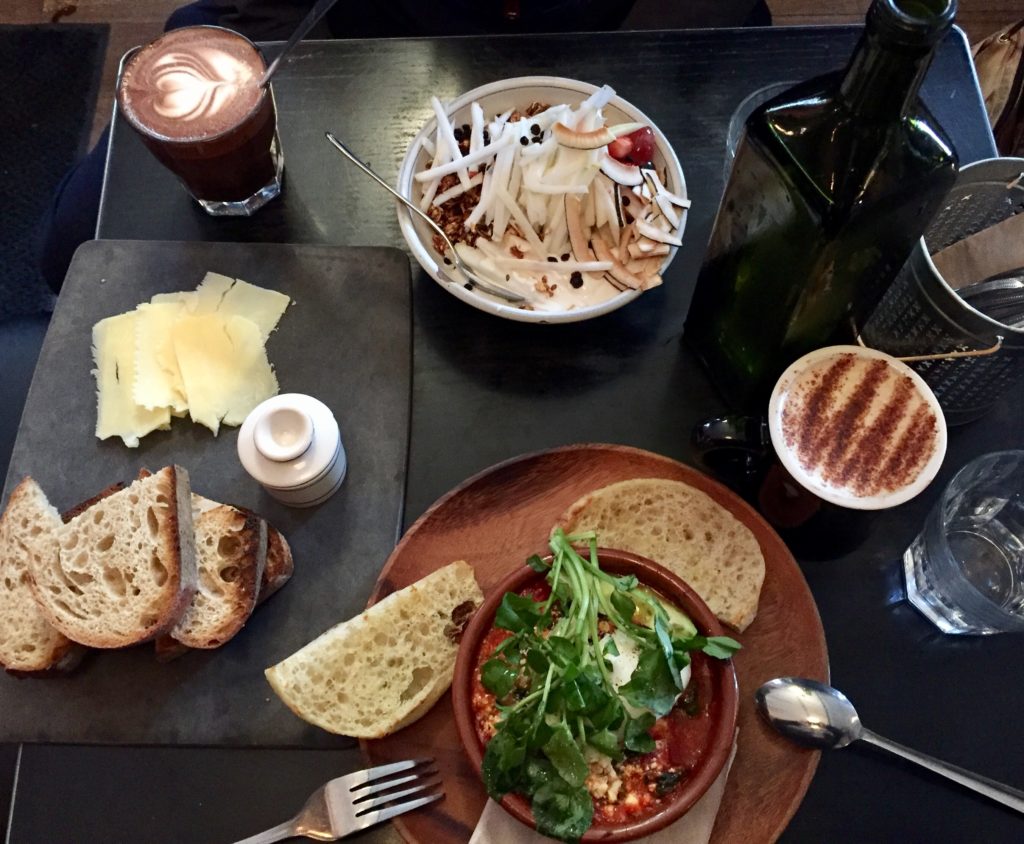 Montreal is a haven for foodies. There are so many trendy restaurants that you can actually get into, unlike in some bigger cities where you have to wait for months and sit in the kitchen. The community's commitment to fresh ingredients in markets translates to inventive menu options that will be a joy for your tastebuds.
Don't Miss: Marché Jean Talon, the huge open-air (not in the winter) market in Little Italy has the best selection of local delicacies. We bought some stuffed olives, cheese, and bread to snack on while browsing the market. For dinner, you have to try Gibbys, a romantic meat and seafood restaurant built in an 18th century stable; Boulon Bilk, a minimalist-chic space with modern French cuisine; and Cadet, which was such a romantic spot to have spent New Years Eve. For breakfast, you must go to Olive & Gourmando—charming, rustic, amazing. And for poutine, La Banquise is the gold standard.
Logistics: You need a reservation at every one of these places. They were crowded even during off hours. La Banquise doesn't take reservations, so just go with whichever line is shorter (dine in or carry out).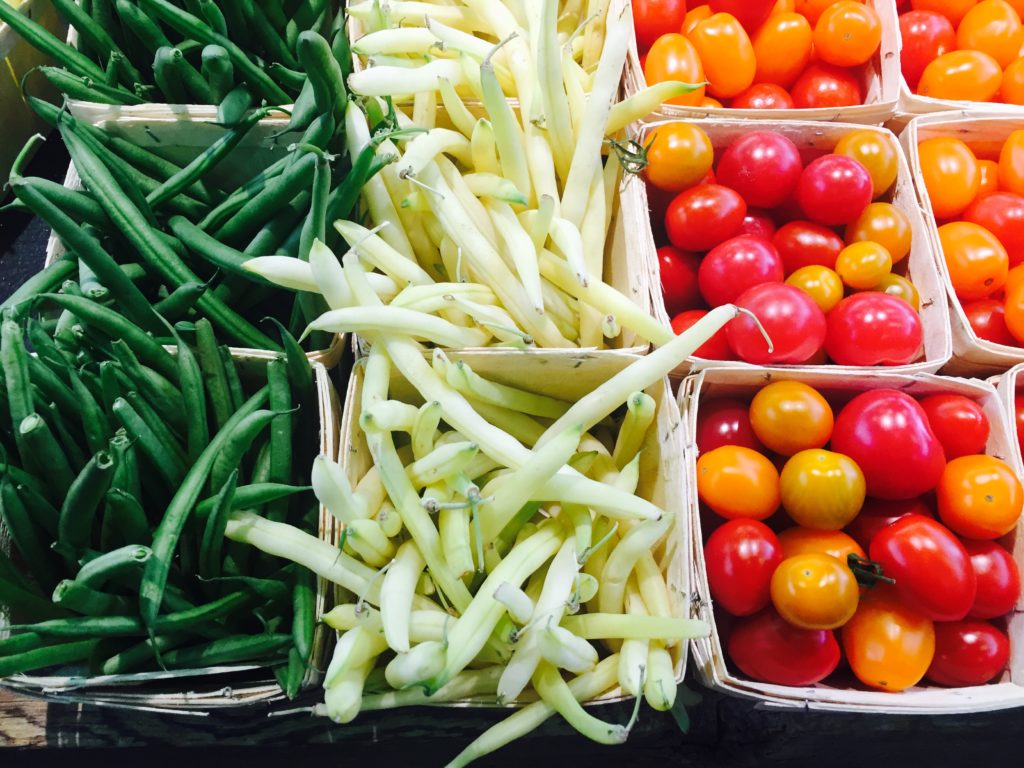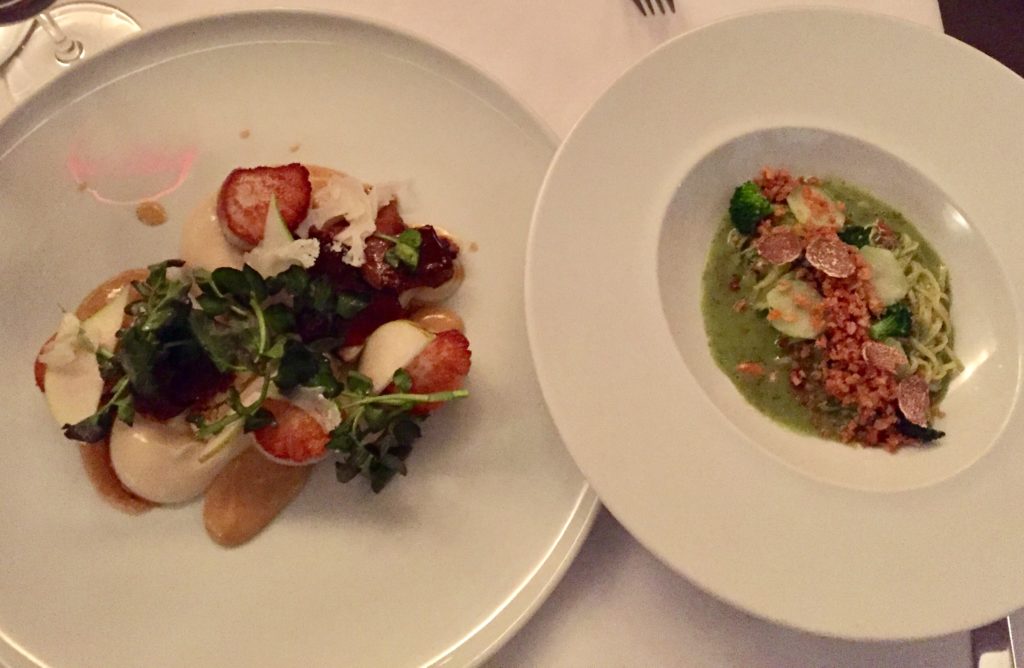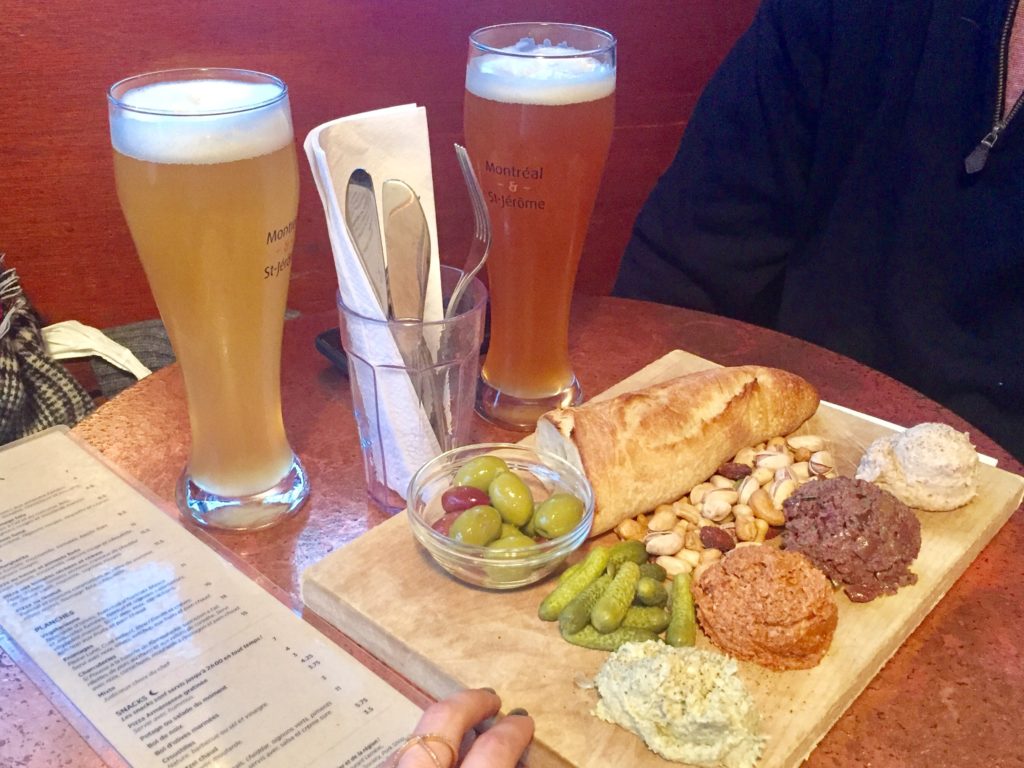 Spa Day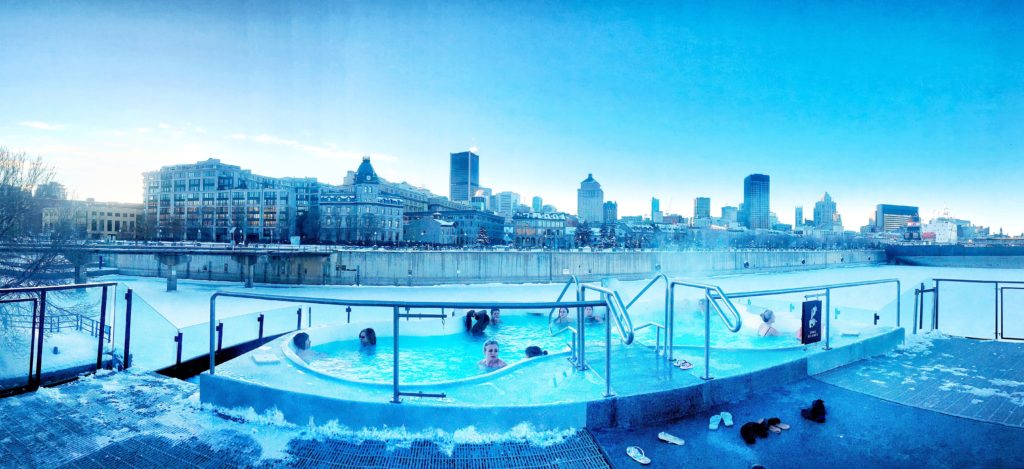 After all of that outdoor activity, you deserve to #treatyoself. Enter Bota Bota. Bota Bota is an upscale floating spa housed on a historic ferry boat. You can easily spend an afternoon or a full day there between the treatments and other amenities. After your massage or facial, make sure to sign up for the water circuit, which allows you to leisurely use the multiple saunas, steam rooms, hot tubs, and cold pools. Plus, it's walking distance from Old Montreal, making it easily accessible from many of the best hotels.