Lisbon is one of Europe's best kept secrets. Often overlooked by travelers in favor of heavyweights like Paris, Rome, and Barcelona, Lisbon still retains an old world charm while being one of the more modern western cities. It's ideal location makes it easy to access from the U.S. and other cities in western Europe, and it's still super affordable (you can get a bottle of wine for 4€!). Add it to your travel list—I guarantee you won't regret it.
Planning Guide
Save this map to use on your trip:
Click the star to the right of the map title
Open the Google Maps app on your smartphone
Click on the three lines in the upper left corner and select "Your Places"
Select "Maps" and the map will be saved there for you to use on your trip. Have fun!
Favorite Moments
Vistas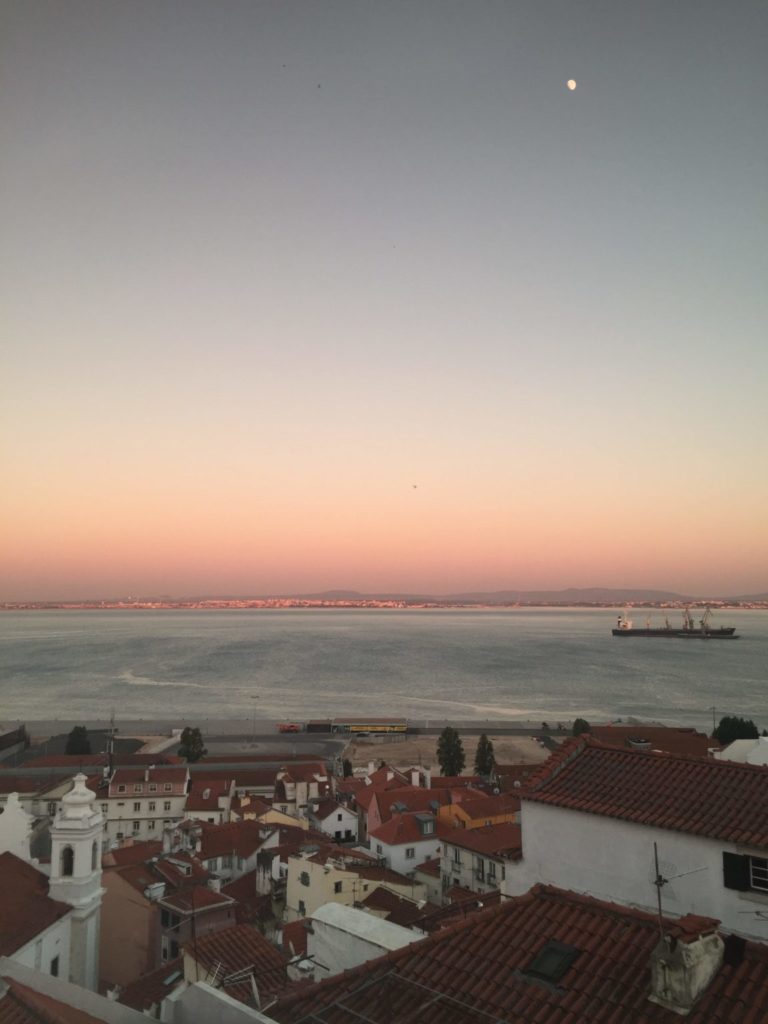 Picture this: a city built along a river with white and pastel washed buildings and their red roofs all aligned in neat little rows popping up against the skyline. In the distance in any direction, you can see a castle, cathedral tower or arched monastery adding to the already spectacular view. That's Lisbon, and that's why vista chasing is one of the best things you can do there. All of the popular sites have a vista viewing opportunity, including the São Jorge Castle.
Don't Miss: Sunset at Miradouro de Santa Luzia must be on your agenda. The spot is so serene and relaxing that you could sit there for hours—check out the photo in the Meet Mari section, which was taken at Miradouro de Santa Luzia at sunset.
My other favorite vista were from the roof at Church of São Vicente de Fora and the top of Arco da Rua Augusta. As lesser known places for sweeping views, we had both of them to ourselves.
Logistics: With the exception of the Santa Justa Elevador (see Offbeat Transportation below), getting to the top to take in the fantastic view means hoofing it up stairs. Pace yourself and wear comfortable shoes, so you don't have to miss any.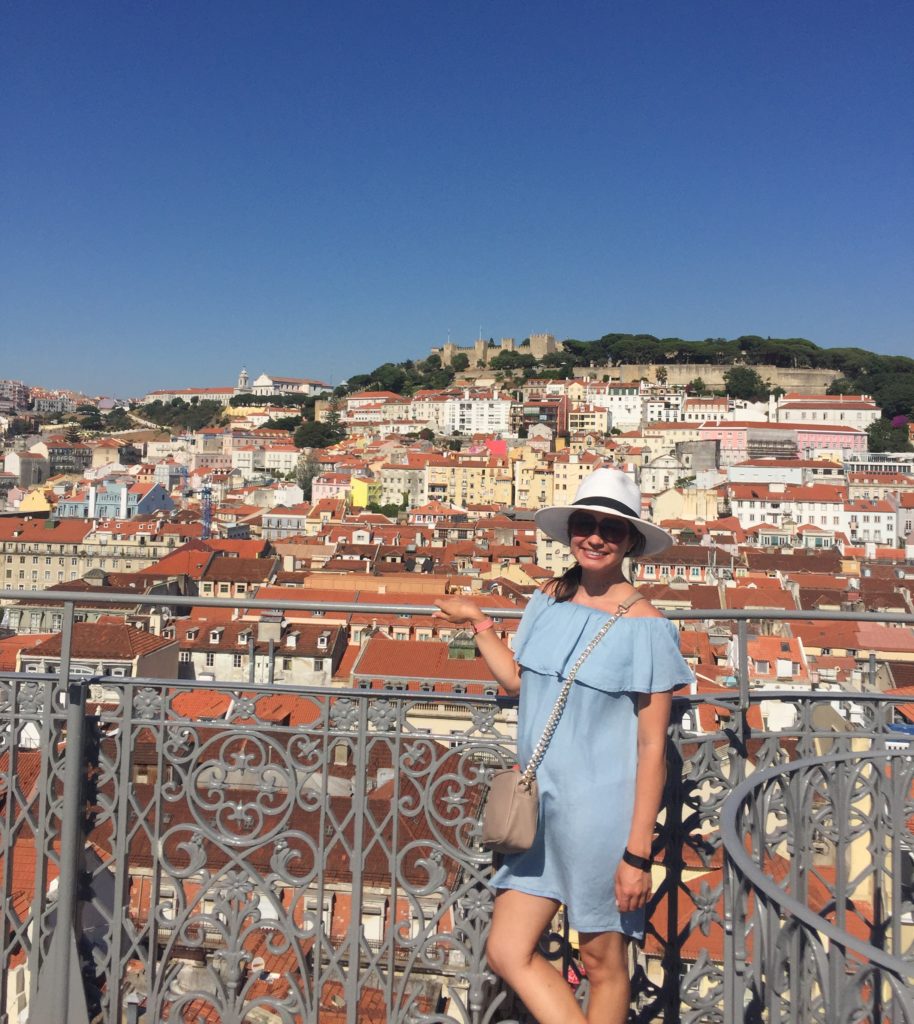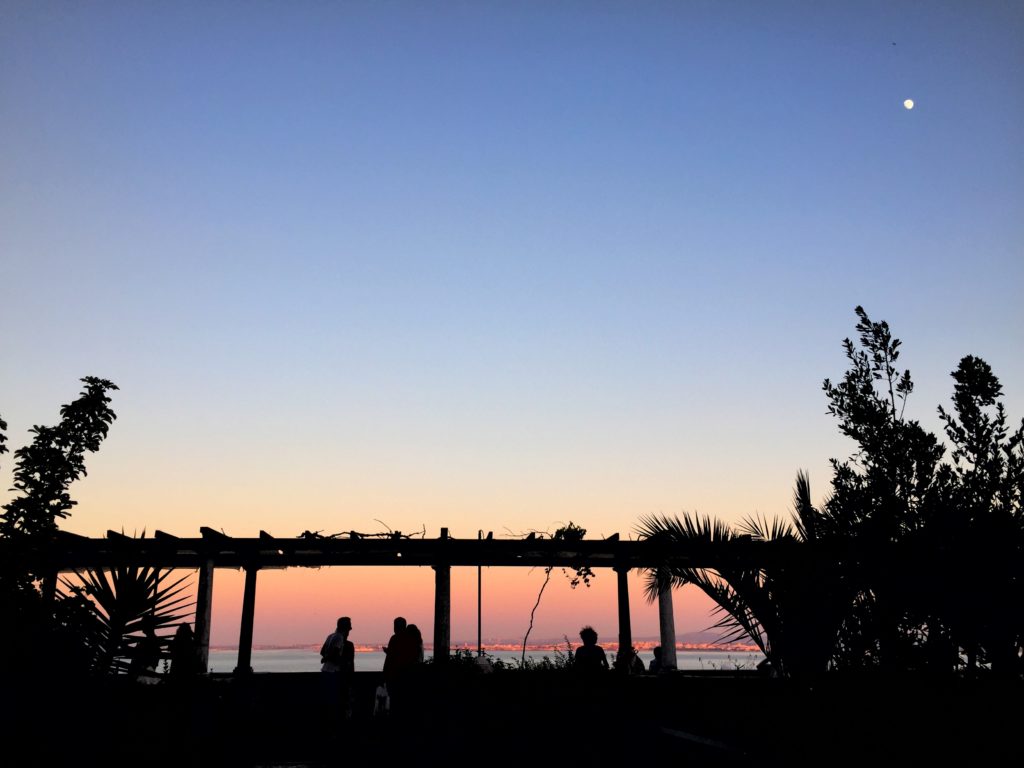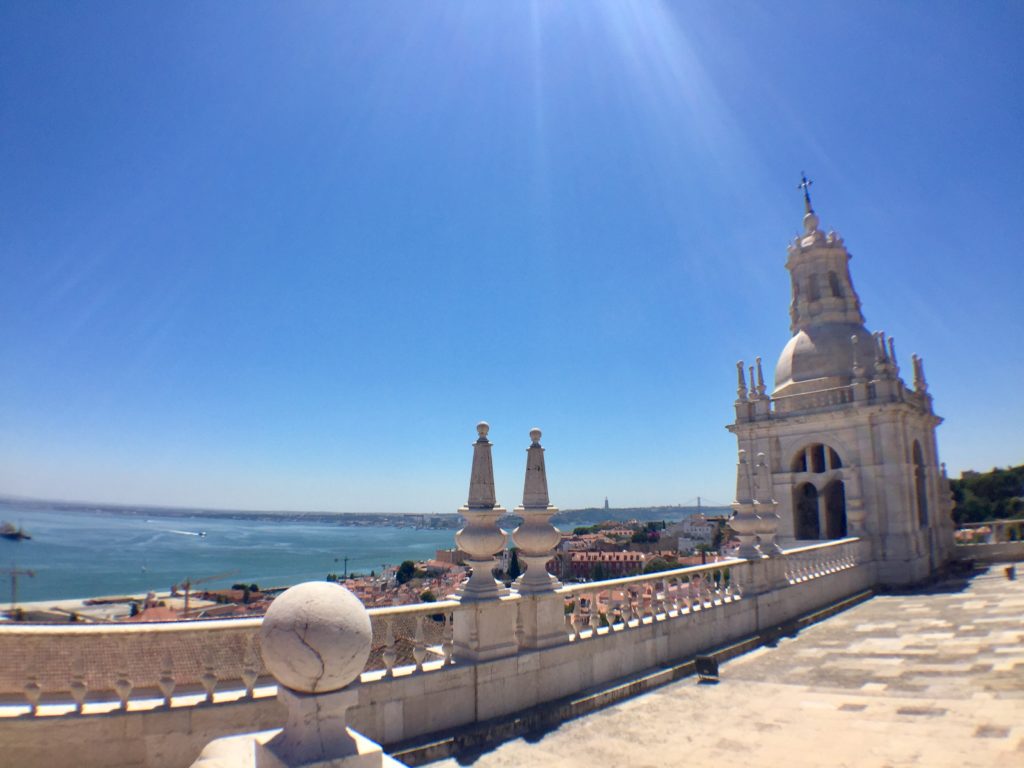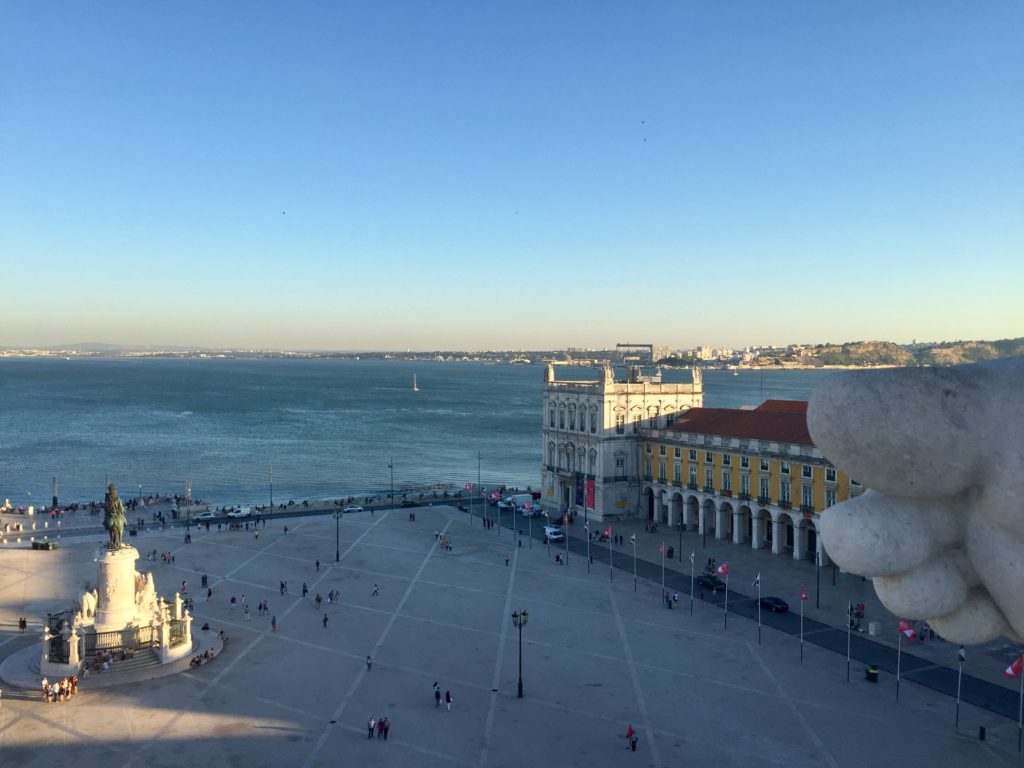 Nightlife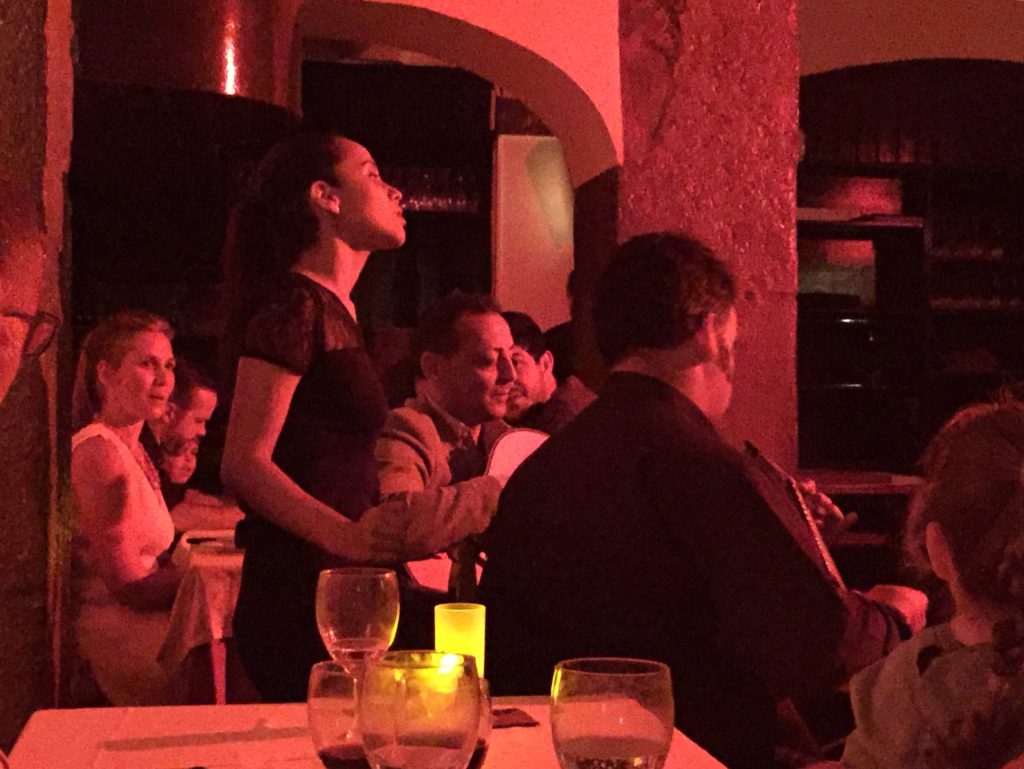 The juxtaposition between old and new that's ever present in Portuguese culture is at it's finest when it comes to nightlife offerings in Lisbon. The traditional art of fado music, which includes a singer accompanied by a Portuguese guitar, is so sublimely romantic, you can be entranced by a performance over dinner and completely transported. The lyrics and melody are often mournful and center around the lifelong, permanent feeling of loss that the poor experienced in the early 1800s when it was first created.
Don't Miss: Dinner and fado music at Clube de Fado. There's a famous fado guitarist often on stage there.
For a more modern dinner, check out Sacramento do Chiado. When you're finished, walk over to Café A Brasileira, a famous art deco style historic cafe opened in 1905, followed by a nightcap on Rua das Flores or Rua do Alecrim—there are plenty of chic wine bars on either.
Logistics: Fado is widely popular among tourists and locals alike. You need a reservation if you want to catch dinner and a performance.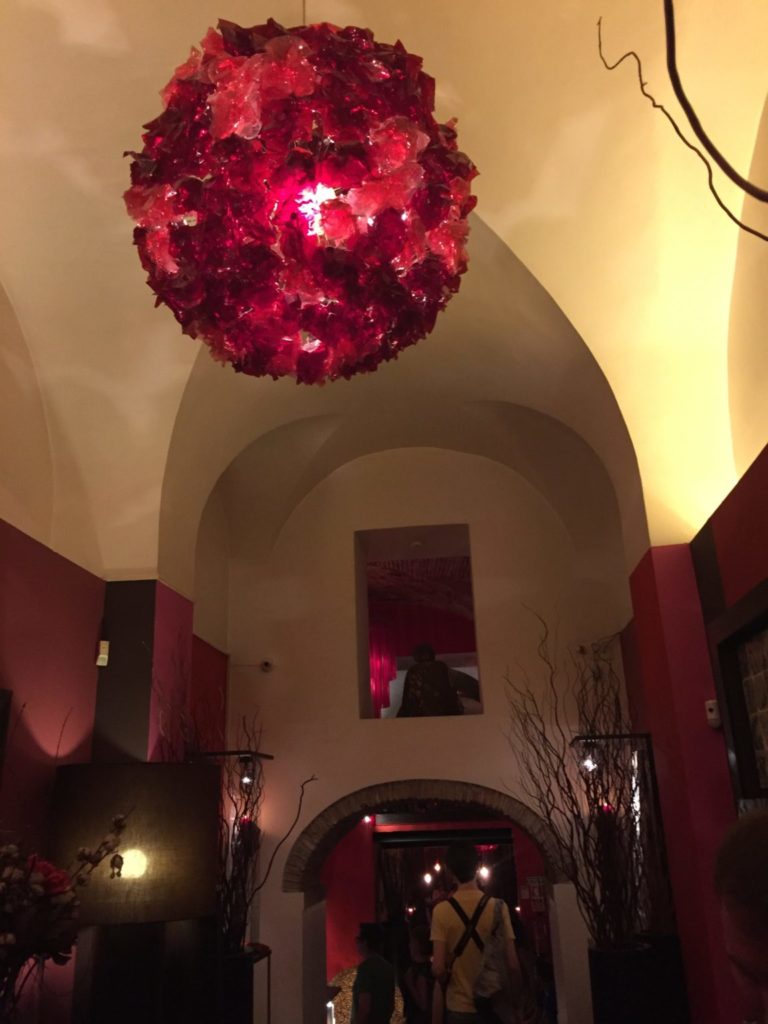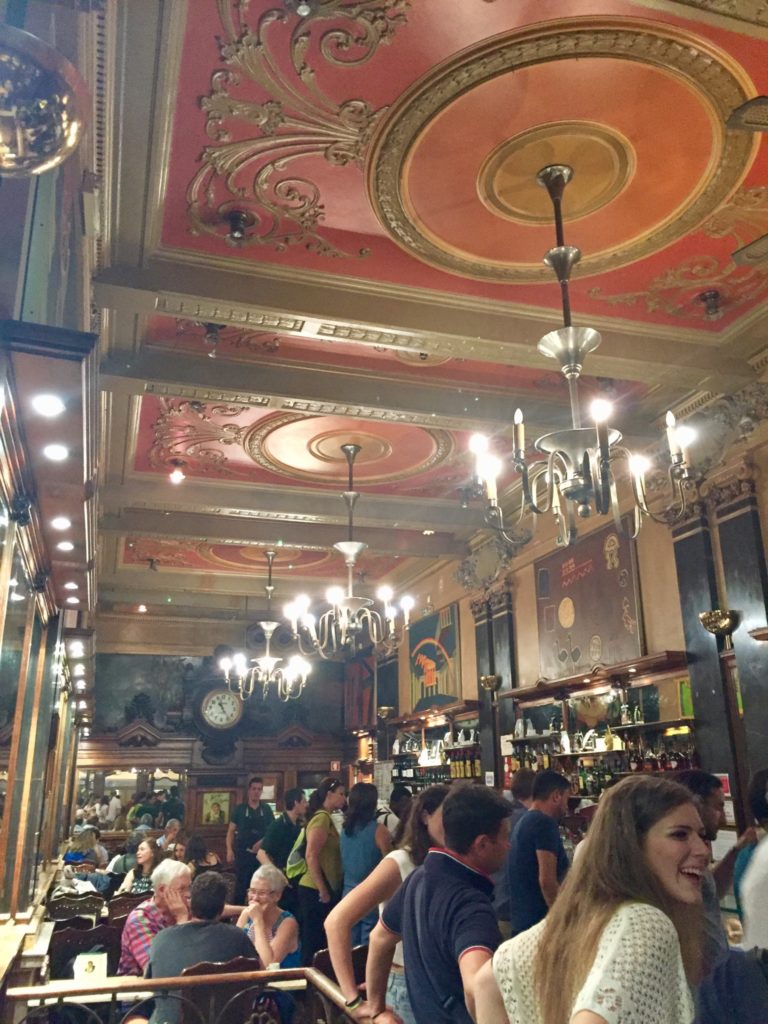 Offbeat Transportation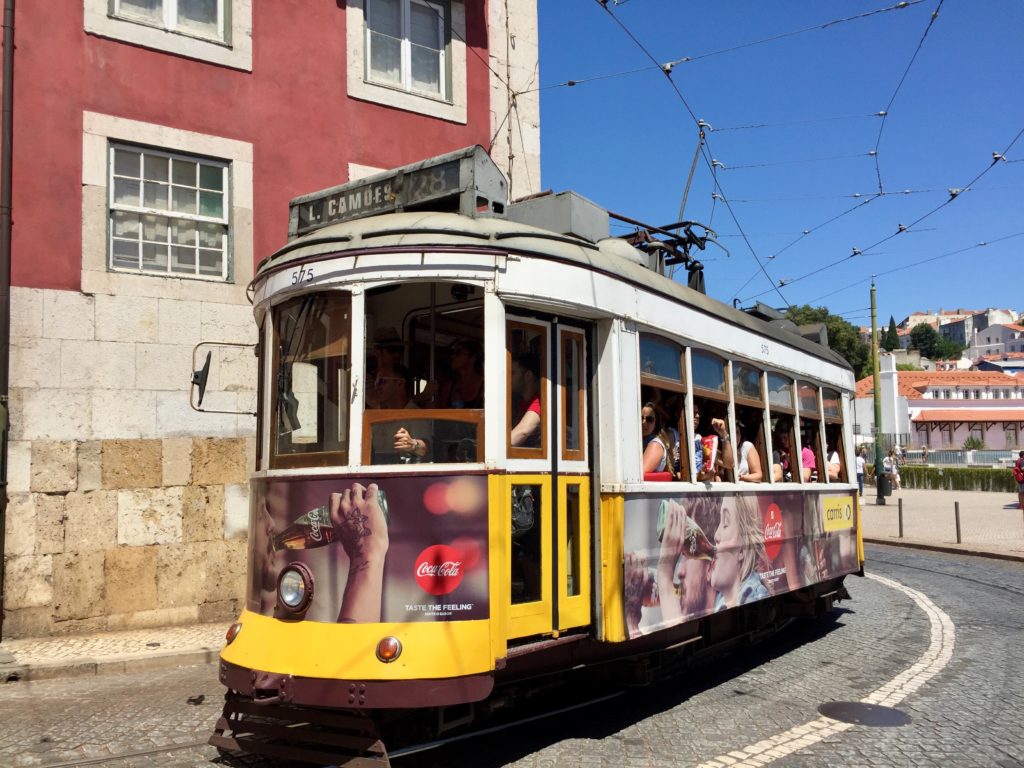 Lisbon is a blast for trying out some offbeat local modes of transit. From the famous, historic Tram 28 that winds up and down Lisbon's hills to all of the key tourist sites—to a free-standing Santa Justa Elevador that takes riders 150 feet up from the sea level Baixa historical neighborhood to the super trendy Barrio Alto and Chiado neighborhoods—to motorized rickshaws that will jet you around town—you'll have fun just getting around Lisbon.