Being an animal lover (I have three rescue cats at home and would have way more if it wasn't completely insane), I take every chance I get to interact with the local wildlife on my travels around the world. These are the best moments I experienced with our furry (and scaly!) friends across the globe.
Favorite Moments
Whale Sharks & Manta Rays in Isla Mujeres, Mexico

Swimming with whale sharks had been at the top of my bucket list for a while. I've always been interested in sharks (I'm obsessed with Shark Week), but I was hesitant to get in the water with something that could eat me, so I started looking into whale sharks. I discovered that they're in the ocean right off the coast of Cancun for two full months in July and August on their migration route. I set out on a tour with Casa del Buceo hoping to just see one whale shark, and I saw over 300 sharks literally the size of a school bus. The manta rays gliding through the water alongside them were an added bonus.
Coati in Iguazu Falls, Argentina

Coati are relatives of the raccoons we have here in the U.S., only they're a million times cuter. I didn't set out to the Falls expecting to see them, but I was so delighted when I did. They are adorable with a funny little way about them in how they move. It was such a treat to share the walkways with them.
Dogsledding in Montreal, Canada

This was another bucket list moment for me. I told my boyfriend that I would be happy with our recent trip to Montreal if only we got to go dogsledding. The dogs at Kinadapt are so lively and well cared for—they literally jump for joy when they realize they've been chosen to go out on a run. Once you're finished on the sled, you have the chance to help take care of the dogs, which is a great way to show your gratitude for their work.
Elephants in Chiang Mai, Thailand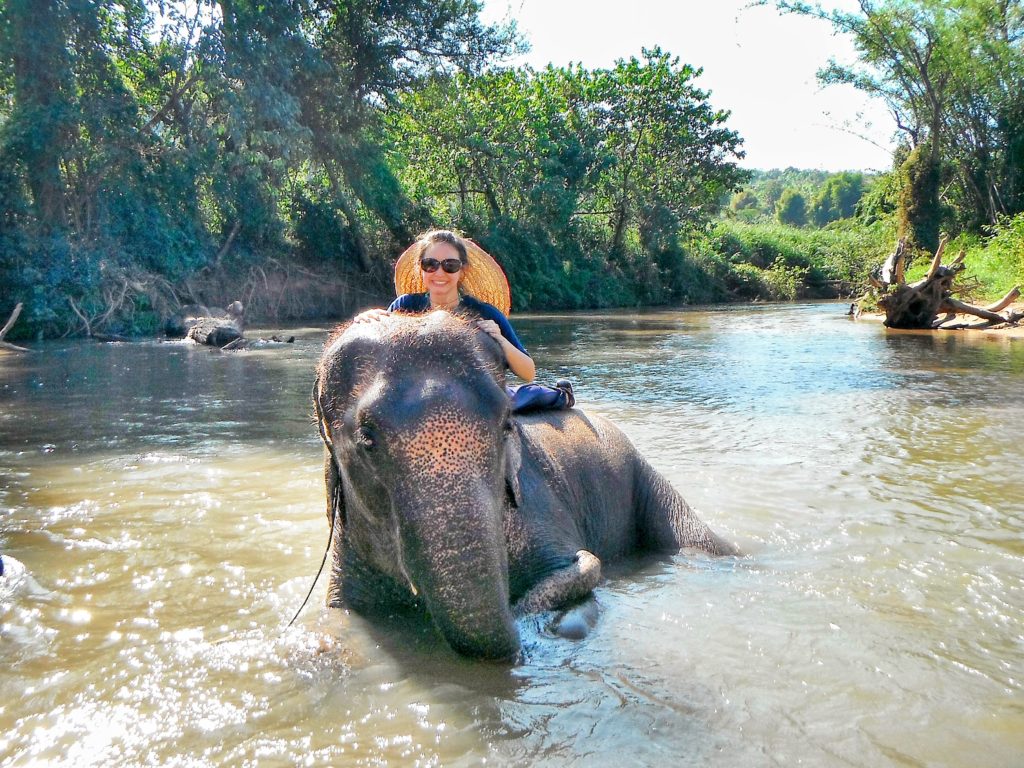 During my visit to Thailand, I was so excited to have the opportunity to learn about the elephants that are so culturally important to the Thai people, which you can easily see in the use of elephant images in all the wats (translation: temples) throughout the country. Eddy's Elephant Care was a perfect introduction to the care and respect for these amazing animals. You start your day getting to know them slowly by learning how to speak to them, how to feed them, and how to care for them. Once you've bonded and earned their trust, you can ride your new elephant buddy through the jungle to the river pictured above, where you play in the water and help them get a well-deserved bath.
Wild Horse in San José de Maipo, Chile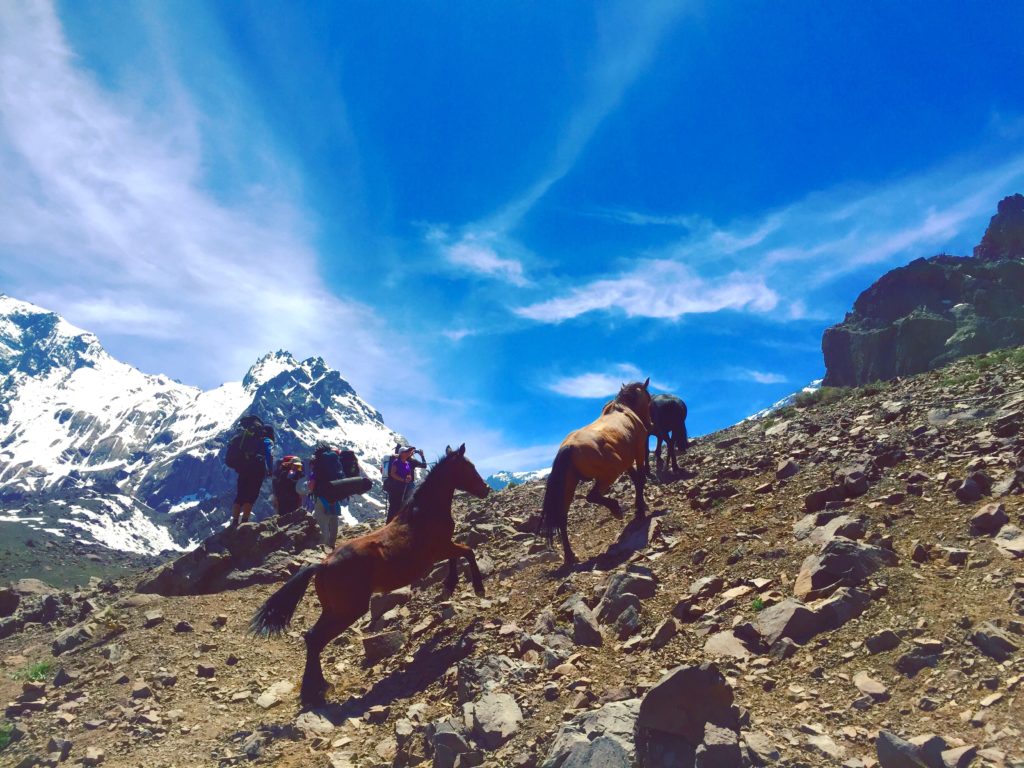 When I set out on a hike and hot springs tour in San José de Maipo, Chile, I never expected to see any animals along the way, but out of the valley walked three wild horses. They seemed used to the people on the trail and had no qualms about getting up close and personal with us. It was a fleeting moment, as they were gone nearly as quickly as they appeared, but I'm so thrilled to have been in the right place at the right time to catch these beauties.
Whale Watching in Juneau, Alaska
As a celebration for my dad's 60th birthday, my family headed out on an Alaskan cruise, which is an experience I recommend again and again when asked about my favorite locations. The beauty of Alaska is unparalleled. It was unseasonably warm the week we were there (in the 80s some days, which is unheard of in Alaska, even in the height of summer). Because of the heat wave, the wildlife was out to play. We went on a whale watching tour in Juneau, where the guide told us we'd see one or two animals on a good day. We saw 16 whales, including a pod of orcas working together to hunt a group of seals (poor seals! but the circle of life, I guess).
Monkeys in Gibraltar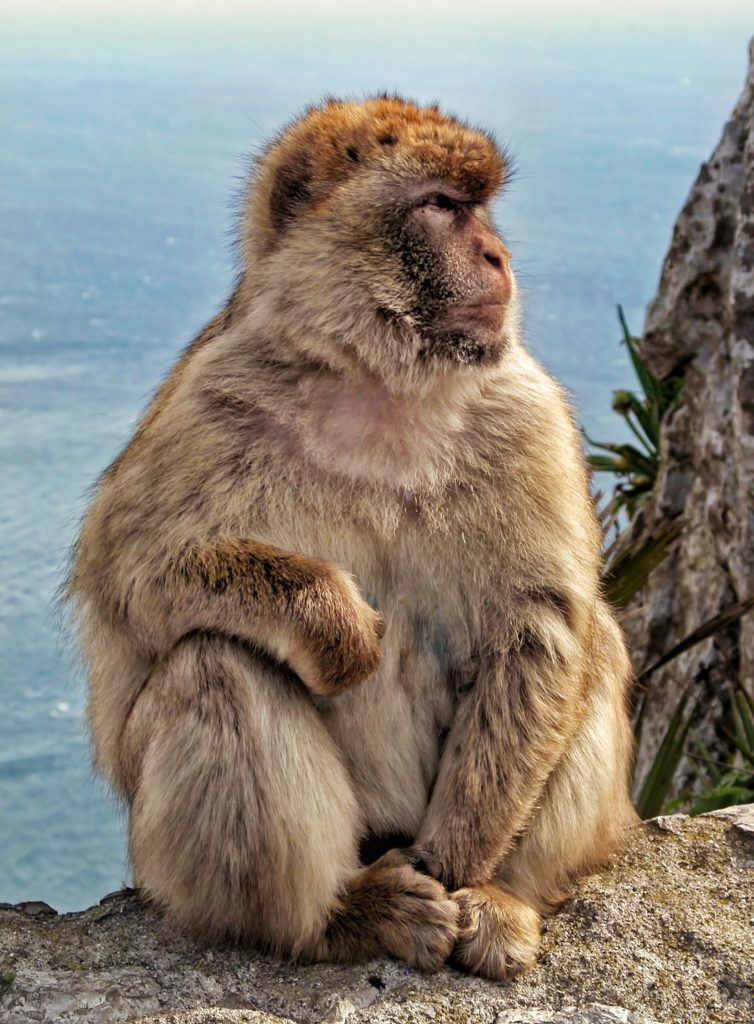 Gibraltar is such a funny little territory. It's not really British, and it's definitely not Spanish. The monkeys that live on the Rock don't seem to mind the cultural confusion. A mischievous band of brothers and sisters, they love to play games with the tourists, which usually revolve around stealing your snacks, camera, or even your wallet. Keep your goods close around this crazy bunch!