Golden, glittering Bangkok is a city of dualities—from day to night, it transforms from ancient to modern, retaining its signature glow from either the sun reflecting off the gold wats and buddhas during daylight hours or the Time Square-esque lights beaming from the red-light district at night. Bangkok was my gateway to Asia, the first city in the first country I had ever visited on the continent. Visiting Asia for the first time is such a different experience from visiting the "western" continents, but it's a cultural awakening that each serious world traveler should have at least once.
Bangkok Planning Guide
Where to stay: Navalai River Resort
Flight details: Fly into Bangkok Suvarnabhumi Airport (BKK)
Time of year visited: Summer
Time in Bangkok: 3 days
Thailand itinerary: 3 days each in Bangkok, Chiang Mai, and Phuket, and 1 day in Ayutthaya (about 12 days off of work with travel!)
Save this map to use on your Bangkok trip:
Click the star to the right of the map title
Open the Google Maps app on your smartphone
Click on the three lines in the upper left corner and select "Your Places"
Select "Maps" and the map will be saved there for you to use on your trip. Have fun!
Favorite Moments
Day Light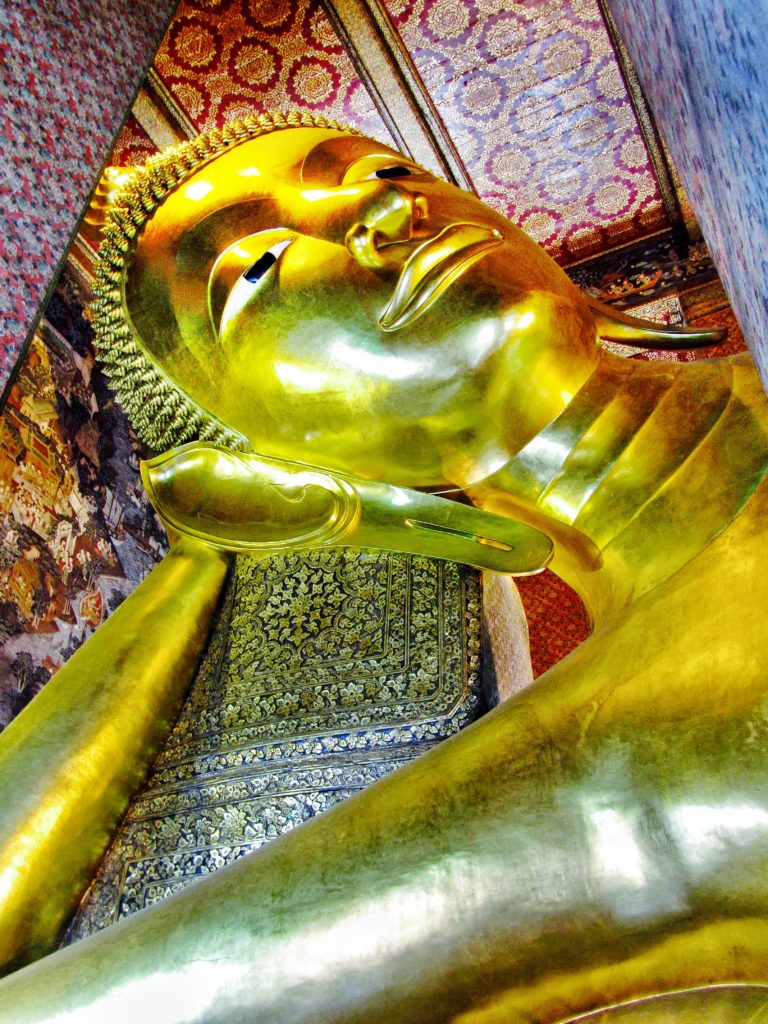 There is so much to see during the day in Bangkok, including over 30,000 wats (!) (translation: temples). Each one of them has their claim to fame—something that makes them special—including Wat Pho (aka Temple of the Reclining Buddha), which boasts a 150-foot long reclining gold buddha, and Wat Phra Kaew (aka Temple of the Emerald Buddha), which houses—you guessed it—a 26-inch tall buddha carved out of a single emerald stone. It's worth picking a few (or 10!) that sound most intriguing to you and make time to explore. You could spend hours looking at all of the gilded details on the exterior before even entering a wat.
Don't Miss:
Wat Phra Kaew is considered one of the most important temples in Bangkok, and it's situated within the Grand Palace grounds, which includes so many other absolutely stunning buildings. If you can only get to one site and want the most of the traditional ancient Bangkok, this is your best bet.
All that temple hopping will definitely make you work up an appetite, so make time to visit the Damnoen Saduak Floating Market, where amazing local women cook and feed customers from their canoes.
Logistics:
All temples require demure, respectful clothing for both men and women, so make sure your shoulders and knees are covered. Some of the temples, including those on the Grand Palace grounds, offer clothing rentals if you're not dressed appropriately, but any germaphobes will definitely want to have their own appropriate pieces on hand.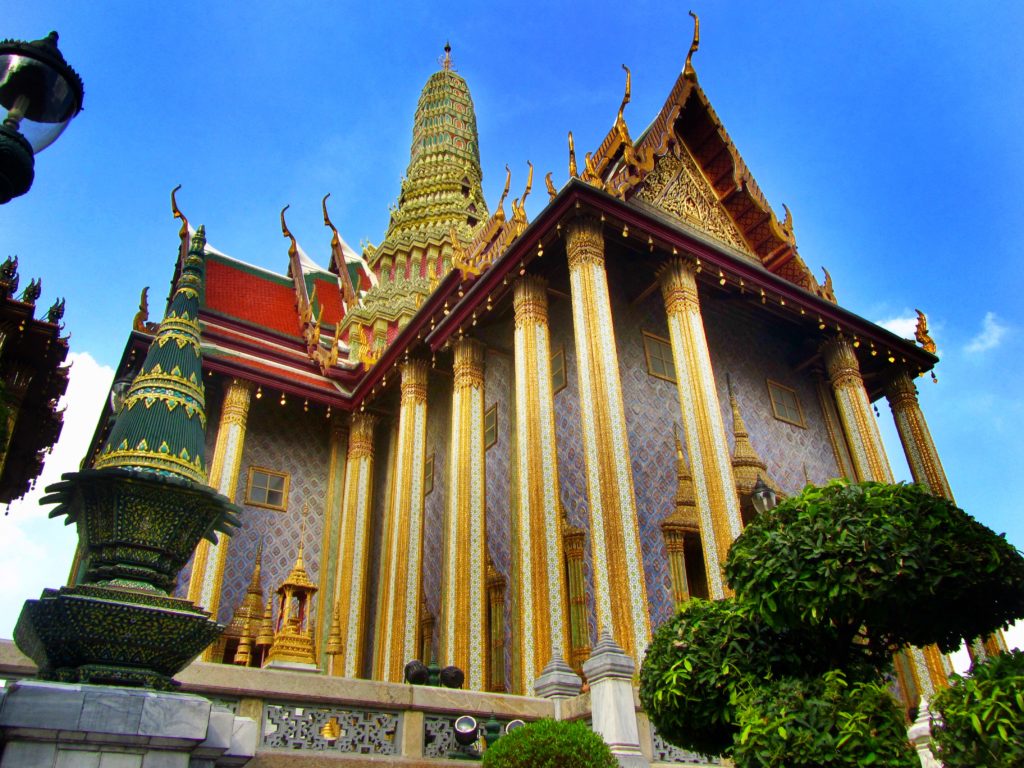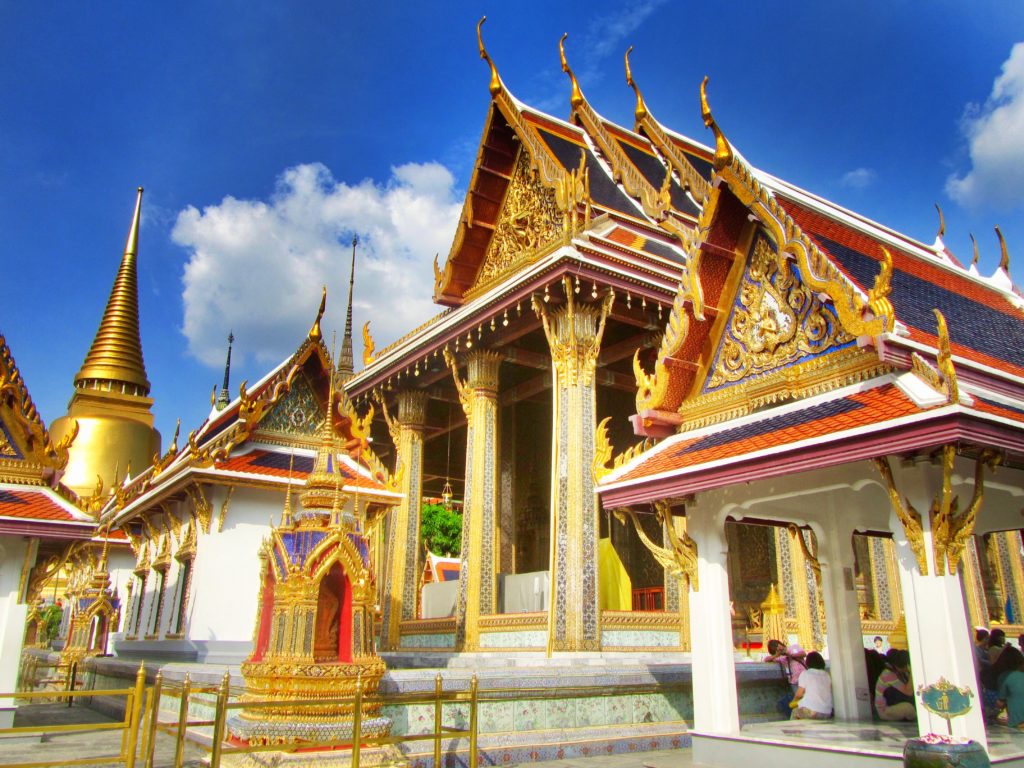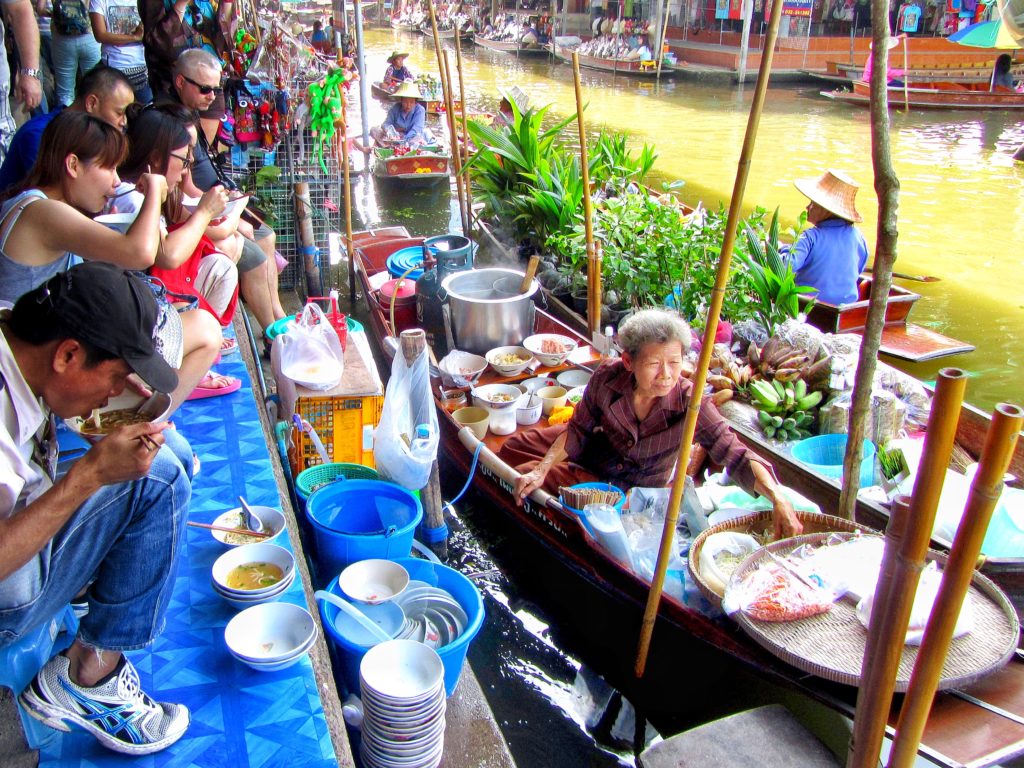 Night Lights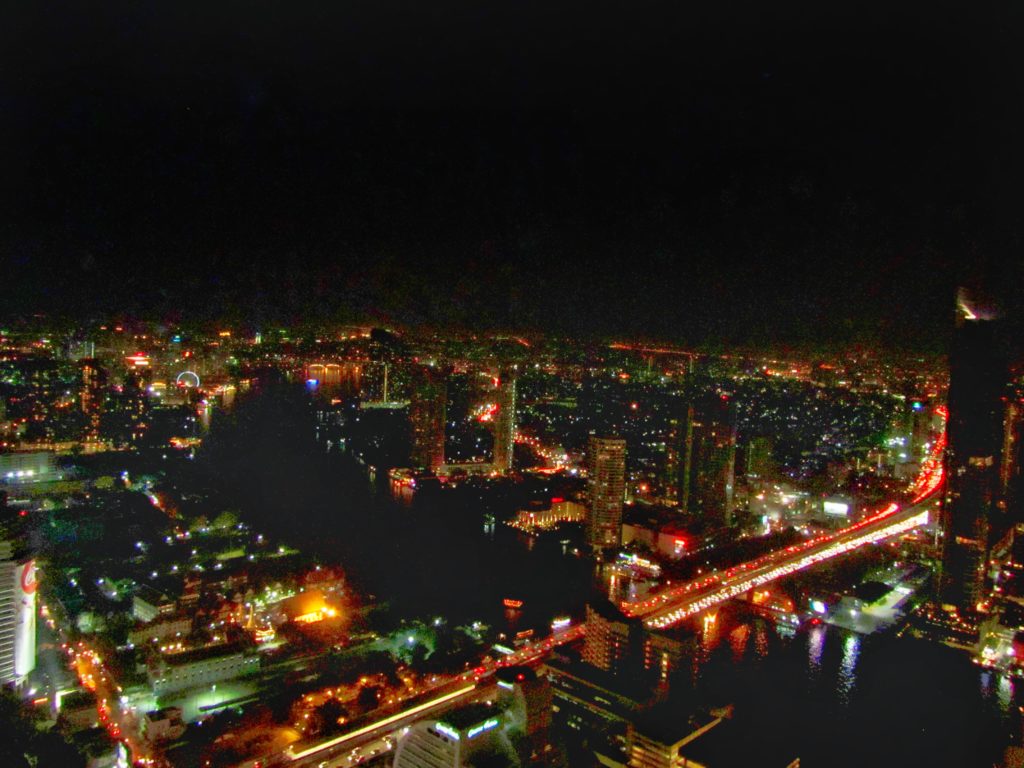 As the sun sets, Bangkok is completely transformed into a modern city with all of the nightlife and glowing lights you'd expect. Whether a fancy dining experience or bar hopping with the best is on your agenda, Bangkok won't disappoint.
Don't Miss:
Dinner at Sirocco is an absolute must. The 360-degree views of the city are second to none. Make sure you get there before sunset, so you can see the city lights coming on. Prefer a raucous night out? Try Soi Cowboy, Bangkok's red-light district, complete with go-go bars and late-night dance clubs. Even if you just want to spectate, it's quite a site to see.
Logistics:
Cab drivers in Bangkok are notorious for not knowing where even the most popular of sites are located, so make sure you have your destination saved on your phone or a printed out map, so they can get oriented.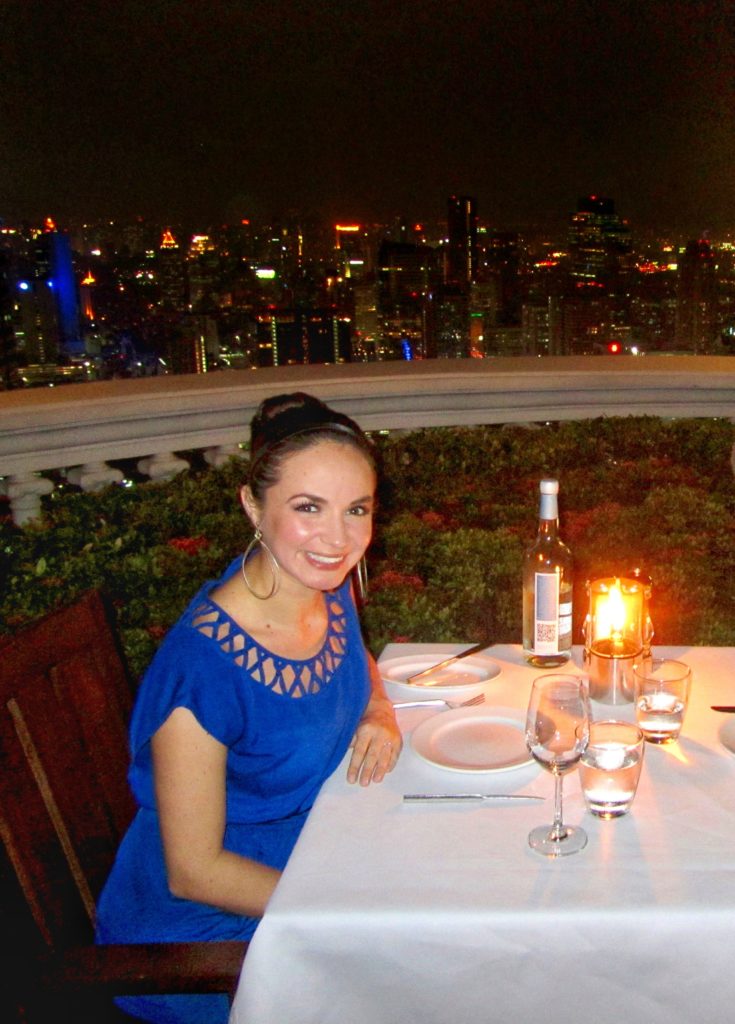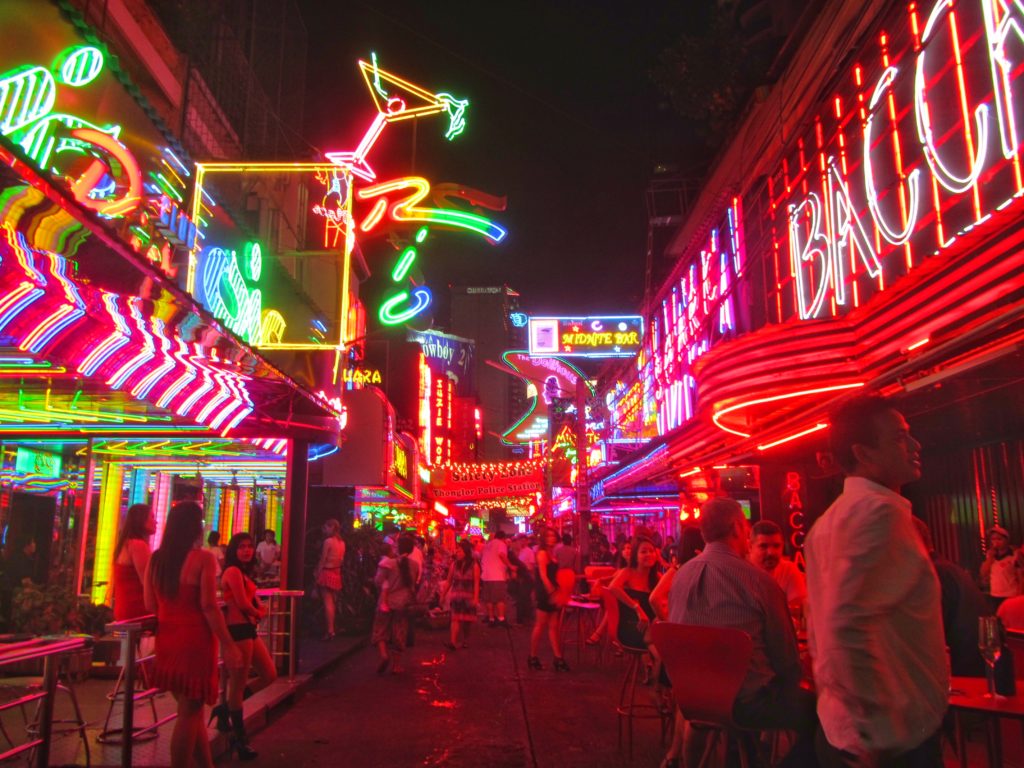 Day and Night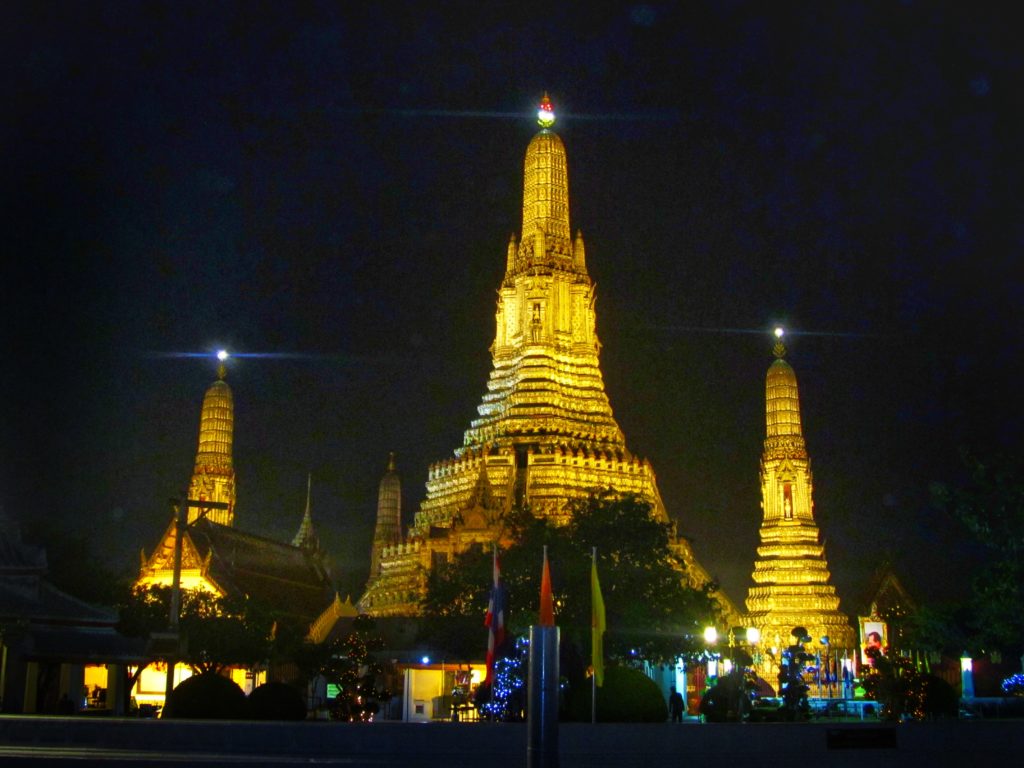 Wat Aran (aka Temple of the Dawn), situated on Bangkok's west bank, is easily the most stunning temple in the city. Make sure to head over there during the day to see the details of the exterior, while also seeing it light up a night, best viewed from a cruise on the Chao Phraya River.